No joke. $123,000 to Black Oregonians who can demonstrate heritage in slavery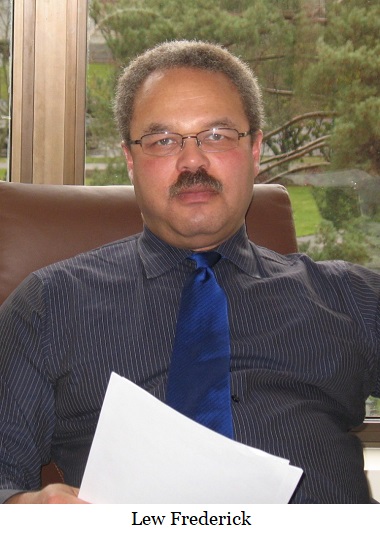 The concept of reparations for slavery has been around for a few years, and though the idea rarely surfaces in a raw form -- a proposal for cash payments to descendants of slaves -- it more often surfaces as "equity" proposals, or more recently in
assistance programs targeted by race
. Now, however, a bill proposing reparations has been proposed for the 2021 legislative session. The proposal,
SB 619
has explicitly laid out a plan for reparations. The plan calls for a $123,000 annuity to be paid out for the life of the applicant.
The legislation is being introduced by State Senator Lew Frederick (D-Portland) and has indicated that it is at the request of former State Representative Tiffiny Mitchell. Mitchell recently served one term representing House District 32, which is Clatsop and Tillamook counties. She has since moved to Washington state. It's not clear if Senator Frederick, who is black, would be eligible to apply for reparations.
The eligibility criteria are listed in the bill:
(a) Is descended from an American slave
(b) Has identified as African-American on legal documents for at least 10 years before the date of the application
(c) Is at least 18 years of age, an emancipated minor or a ward, as defined in ORS 419A.004, whose parents are deceased or for whom parental rights have been terminated and have not been reinstated, and
(d) Has resided in Oregon for at least two years before the date of the application.
Reparation payments as outlined in the bill would be protected from being taken by legal processes, too. The bill says, "Reparations paid under this section and the right of a person to an annuity under this section are exempt from garnishment and all state, county and municipal taxation, except as provided under ORS chapter 118, are not subject to execution, garnishment, attachment or any other process or to the operation of any bankruptcy or insolvency law and are unassignable."
It's not clear if the bill would pass constitutional muster. Besides running counter to the equal protection clause of the 14th Amendment to the US Constitution, the Oregon Constitution provides that "No law shall be passed granting to any citizen or class of citizens privileges, or immunities, which, upon the same terms, shall not equally belong to all citizens." Cases making claims against the Oregon Cares Fund for its racial criteria are pending now in federal court.
There is no fiscal report for the bill to determine what the cost of this would be, but we did a quick back-of-the-cocktail-napkin calculation. The Census Bureau estimates that there are about 78,000 blacks in Oregon. If half qualified for and applied for reparations at $123,000 per person, the cost would be about $9.5 billion dollars, though that would be paid out over the lives of the recipients.
--Staff Reports
| | |
| --- | --- |
| Post Date: 2021-01-17 10:03:45 | Last Update: 2021-01-18 14:01:19 |