Their track record doesn't justify the title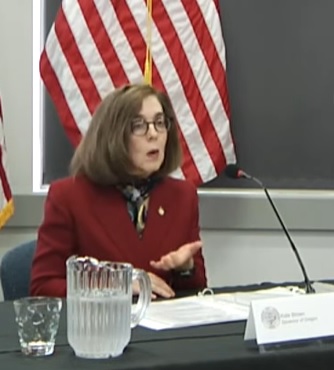 How closely Governor Brown follows New York will play out in our legislative session. Governor Cuomo leads the way for Democrat governors. It doesn't seem to matter that it is unconstitutional.
The New York State Senate just dropped the next bombshell by introducing Assembly Bill A416, relating to the removal of cases, contacts and carriers of communicable diseases who are potentially dangerous to the public health. The bill reads,
"the commissioner or the heads of local health departments, may order the removal and/or detention of such a person or of a group of such persons by issuing a single order, identifying such persons either by name or by a reasonably specific description of the individuals or group being detain. Such person or group of persons shall be detained in a medical facility or other appropriate facility or premises designated by the governor of his or her delegee and complying with subdivision five of this section."
The bill isn't limited to COVID-19. Any disease carrier the Governor considers dangerous to public health will instantly subject a person to total submission to the state. They take complete control of your body and can vaccinate and experiment on you all they want without your permission. You will be a prisoner of the state.
They can't let the coronavirus pass without another plan to keep control of people. The Oregon Health Authority just released and error notification saying:
If you are one of the Oregonians who received a notification on your cell phone about COVID exposure tracking, please know that the Oregon Exposure Notification Application, also known as OR Notify, was released earlier than anticipated. Apple inadvertently turned the application on and has since turned it off.

The project is still under development. Oregon Health Authority partnered with Oregon State University, which led a pilot of the application that ended Thursday. OHA will assess the results to determine when to launch the application.
People are rarely without their cell phones, so hopefully, installation of the software will be voluntary.
--Donna Bleiler
| | |
| --- | --- |
| Post Date: 2021-01-03 20:45:00 | Last Update: 2021-01-04 01:48:59 |