OFMF describes their struggle in terms of civil rights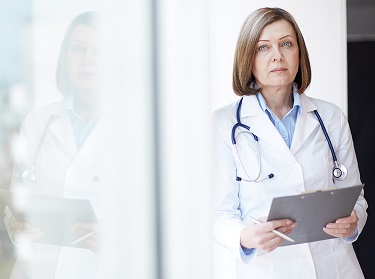 As in the past few sessions, the issue of vaccines and the requirements that they be administered is likely to be an issue for the upcoming legislative session. Vaccines have two characteristics that separate them from most other forms of medical treatment. First, they are less regulated that other methods of treatment, most notably in that you are not legally able to sue a vaccine manufacturer, and second that the administration of vaccines is more likely to be mandatory than other medical treatment. Because of these two factors, vaccine laws rightly come under increased scrutiny. The introduction of COVID-19 vaccines increases the volume in this conversation, and, not surprisingly, issues of equality and fairness make their way into the conversation.
Oregonians for Medical Freedom
is a non-profit organization working to protect current vaccine exemptions, promote informed consent rights, and preserve medical privacy for all Oregonians. The organization represents more than 35,000 Oregon children, and is comprised of medical professionals, educators, parents, and citizens concerned with upholding the medical ethic of informed consent. They put out this statement:
As we quickly approach the 2021 regular session, Oregonians For Medical Freedom is re-establishing our commitment to anti-racisms and anti-discrimination in medical care with the peaceful redress of grievances and upholding equitable medical decisions for all. We also re-commit our focus to informed consent, and equal access to healthcare for those who are at highest risk.

We are prepared to fight for our disenfranchised and disadvantaged communities, while knowing that LC1701 will soon have a bill number and the public will most likely be excluded from the building during the regular session. We are also preparing to prevail, yet again, and prevent this terrible legislation from allowing intolerable discriminating of our most vulnerable population as people of color are disproportionately affected by vaccine side effects.
A D V E R T I S E M E N T
A D V E R T I S E M E N T
We're excited to announce that our new Board Members have hit the ground running, and are actively working behind the scenes to fortify relationships with lawmakers and advocacy groups alike. Our team is coordinating with the best and the brightest within our legal community as well as our healthcare industry. From first responders to law enforcement, Oregonians For Medical Freedom is teaming up to support and protect health choice for all.

We have a tremendous journey ahead in order to secure the right of bodily autonomy and basic human rights. With this in mind, we call upon every Oregonian to take a peaceful stand with us, and to kindly help educate our lawmakers who have a history of defending non-equitable healthcare policies; be it while serving on school boards, or whilst serving in the legislature.
OFMF describes their struggle in terms of civil rights, recalling the Tuskegee experiments, in which blacks were subjected to experiments involving untreated syphilis and the Holocaust.
--Staff Reports
| | |
| --- | --- |
| Post Date: 2020-12-27 10:34:49 | Last Update: 2020-12-28 08:02:14 |