As if the lockdowns weren't bad enough
As lockdowns continue to put pressure on small businesses -- causing over one quarter of them to fold since the start of the COVID-19 epidemic -- another shoe is dropping for the new year. Unemployment insurance rates are going up and are expected to increase for over 85% of businesses in the state.
In Oregon, as in many states, the unemployment compensation system is run as an insurance system in which employers pay a percentage of the employee's salary into a fund from which unemployment benefits are paid out when an employee becomes unemployed. The percentage is based on an experience rating -- or how often and how much employees of the employer access the fund -- and for new employers without any experience rating, the rate is 2.6%.
It works much like car insurance. If you get a lot of accidents and tickets, your insurance rates go up. Just as the fear of rising car insurance rates will keep most drivers in line, fear of rising unemployment insurance rates will cause employers to monitor their behavior with their employees to minimize rate increases.
At this time, businesses -- especially small businesses -- are having a hard time with the increases. First, the lockdowns have placed many of them in a position of hardship and having an increase in any expense is tough on them. Then, businesses point out that the unemployment that they've had recently was out of their control and shouldn't fairly reflect in their experience rating. In their
recent unemployment report
the Oregon Employment Department noted that the unemployment rate in Oregon dropped below the national rate in November 2020, but dark clouds loom.
"On Nov. 18th, Oregon implemented a 'freeze' to combat the rise of COVID-19 in the state. This employment press release covers Oregon's employment situation just prior to the ongoing freeze, which has affected employers and tens of thousands of workers in recent weeks," said Gail Krumenauer, State Employment Economist with the Oregon Employment Department. The November jobless drop was based on 4,200 jobs. Job losses in the "tens of thousands" will again put Oregon out of step with the rest of the nation.
It's becoming increasingly hard to fathom the cruelty of a state which mandates a shutdown, impairing the ability of businesses to make money and then, as if to rub salt in the wound, the same state that mandated the shutdown raises your rates.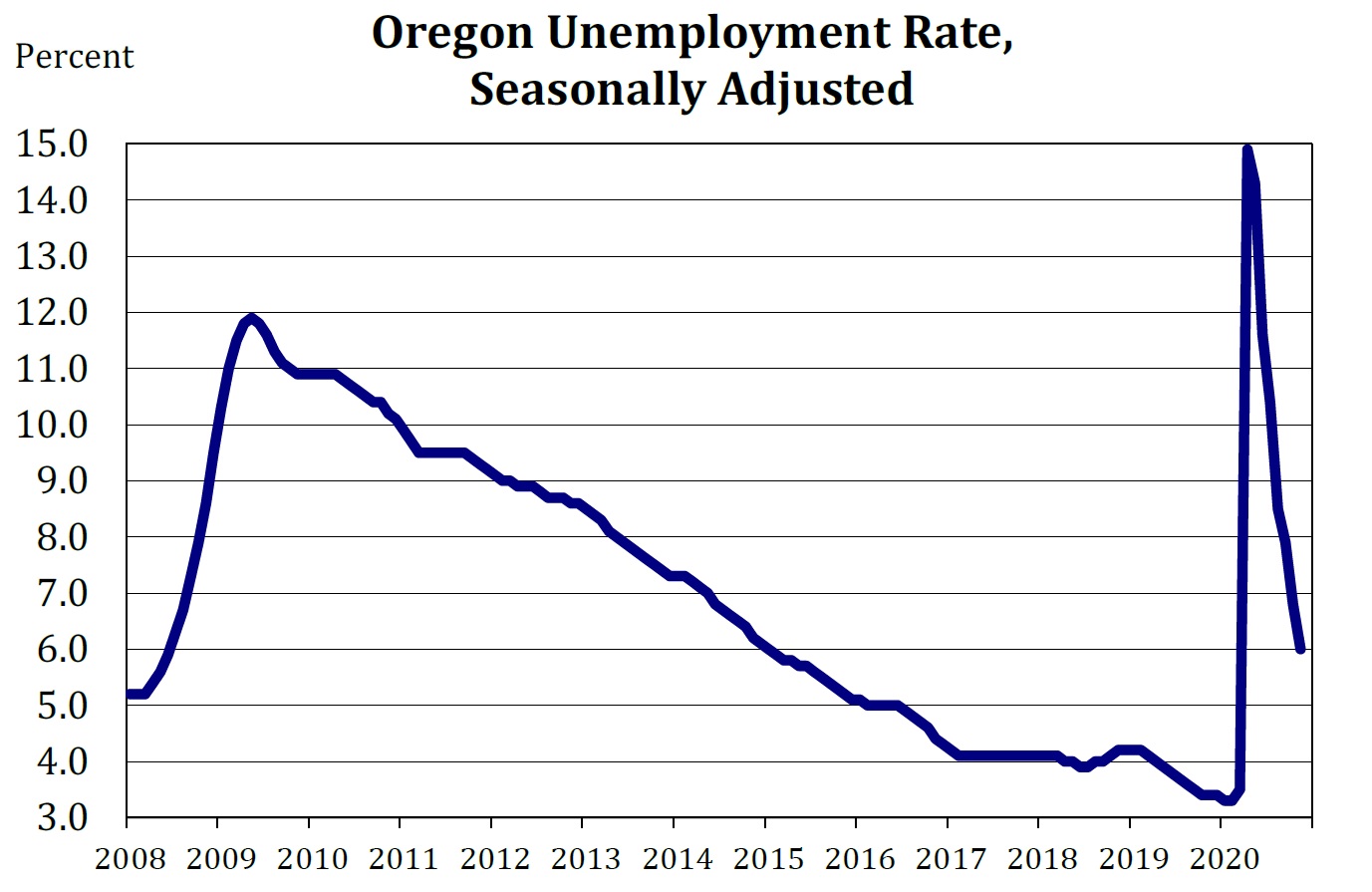 --Staff Reports
| | |
| --- | --- |
| Post Date: 2020-12-25 15:52:12 | Last Update: 2020-12-25 18:39:44 |