Planet Earth still has lots of ice and snow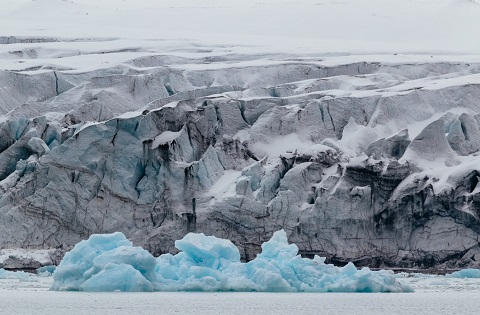 Why is that great news? Because it is not coming to Oregon. Our chances for snow in the Willamette Valley are low until after the first of the year. However, if you want snow, all you need to do is look at the nearby hills that are covered. Still more snow is available on Mt. Hood.
Some are worried about the Arctic melting. They should be worried about the coming snow and ice. For reference, Resolute, Nunavut Canada in the high Arctic is presently -15 F with a stiff wind that makes it feel like -45 F, AND it is completely dark 24 hours per day this time of year. Resolute is about the most northern settlement on Earth that is a real town, not just a military or weather station.
If anyone is worried about the sea ice, here is the latest from the Arctic. The Arctic ocean is completely covered with sea ice, but slightly less than normal for this time of year. The temperature at Summit Camp high on the Greenland ice cap is about -22 F. That is considerably warmer than it was a few days ago, when the temperature dipped to -60 F. The ice cap is still shedding icebergs into the North Atlantic at these temperatures, because that process is largely unrelated to the outside temperature.
The Antarctic is losing sea ice fast but slightly 'above normal' as their summer approaches. The temperature at Vostok, Antarctica is presently a relatively mild -22 F. Nevertheless, there is no melting at those temperatures.
In other words, planet Earth still has lots of ice and snow. Those on the East Coast USA may soon feel that they have more than their fair share.
Santa is definitely shivering at the North Pole. Merry Christmas to all.
--Gordon Fulks, Ph.D.
| | |
| --- | --- |
| Post Date: 2020-12-15 16:11:16 | Last Update: 2020-12-15 16:21:32 |