This is a rework of HB 3063 from the 2019 session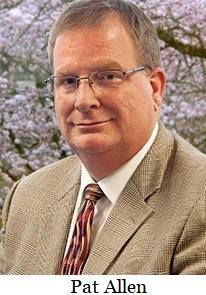 Oregon lawmakers are again proposing a mandatory vaccine bill for children. Why now? The regular session is scheduled to begin January 19, 2021 and a
previous iteration
failed in 2019. The bill draft known as
Legislative Concept 1701
for mandatory vaccines in order to attend school is available to read here. A few clues are in the verbiage of the bill as you read on. The summary follows:
Removes ability of parent to decline required immunizations against restrictable diseases on behalf of child for reason other than child's indicated medical diagnosis. Allows child who is not immunized or exempt for reason of indicated medical diagnosis to attend school that provides education pro- gram through online courses. Prohibits child from attending in person specified school-related events, meetings and opportunities. Allows Oregon Health Authority to recommend diseases in addition to restrictable diseases against which children may be immunized.

Directs boards that regulate certain licensed health care practitioners to review documents completed by licensed health care practitioners granting exemptions from immunization requirements because of indicated medical diagnosis. Defines "licensed health care practitioner." Requires boards to annually report to authority on results of review. Requires authority to re- port annually to Legislative Assembly on reports submitted to boards.

Directs authority to establish outreach and education plan regarding disease control in schools.

Allows child who is not immunized to continue attending school in person until August 1, 2022. Allows child who is not immunized and has schedule for immunizations approved by authority to continue attending school in person after August 1, 2022.

Declares emergency, effective on passage.
Anyone surprised there is an emergency clause?
What this means is that your child cannot go to school unless he has received all 69 doses on the childhood recommended schedule. There were only five on the schedule when parents over 40 were vaccinated. Remember, we
previously reported
on the CDC's ACIP committee voting to add the COVID-19 vaccine to the adult schedule for healthcare workers and long term care staff residents. When will the ACIP vote to add this to the childhood schedule? The inequity of this bill would be detrimental to many children including underserved and minorities. Access to services for those with disabilities has been lacking with the current lockdowns and will further be denied with the passage of this bill. Families now struggling with distance learning would continue to be left behind. All children have a right to a fair and equitable education. No vaccine is 100% safe or effective and since it is not a fail safe, children should not be punished for missing even one vaccine on the schedule.
Bill sponsors would have you think that this is not a mandatory vaccine bill, but one could argue that without choice, there is no freedom. Democrat and previous bill sponsor, Representative Marty Wilde even said as much when he lobbied against Measure 106, "Choice without access isn't a real choice." Or does that only apply to abortions?
Make no mistake this is a mandate bill. Coercive measures like this bill draft are being used to force a medical procedure.
Medical Exemptions for previous harm or injury or family history of adverse events is as elusive as Oregon's sasquatch and this bill draft would further tighten the screws in its formation of a special medical board to approve of medical exemptions. It removes the doctor patient relationship and puts medical decisions into the hands of unelected bureaucrats like self proclaimed economist, Pat Allen, Director of Oregon Health Authority. In Oregon, the OHA limits their medical exemptions to anaphylaxis, encephalitis, or immunodeficiency only for the live virus vaccines like MMR & Varicella. These are the children they claim need our "herd immunity" help and they have only approved .00013% of them. That is the real risk number. 2.4% of non medical exemptions are mostly students who have experienced any of the red box side effects but were told their injuries don't qualify. 2.6% of the non medical exemptions are mostly siblings or children who experienced those injuries. Those who need medical exemptions cannot get them no matter what their doctors say.
For some, lack of choice is the crisis. This is the real emergency.
--Nicole DeGraff
| | |
| --- | --- |
| Post Date: 2020-12-08 18:21:02 | Last Update: 2020-12-08 20:38:15 |