Are they doing anything about actual violence?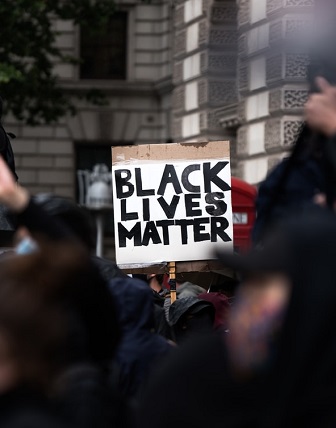 On Sept. 29 and Oct. 6, the Portland City Council and City bureau directors attended trainings on the history of white supremacy and its impact on Portland and the nation. The trainings, administered and developed in collaboration with the Portland-based Western States Center, are the result of a 2019 resolution condemning white supremacist and alt-right hate groups that was unanimously co-sponsored and adopted by the Portland City Council.
The trainings reflect the
Core Values Resolution
passed by City Council in June 2020. The resolution identified anti-racism, equity, transparency, communication, collaboration and fiscal responsibility as the City's core values.
"We made a commitment to becoming an anti-racist city," Mayor Ted Wheeler said. "Our partnership with the experts at the Western States Center will help us understand the white nationalists and improve our response to the very real threats they pose to our community."
"Given our state's history of white supremacy and our current national leaders' efforts to downplay its dangers, it is critical local governments like ours understand the threat and take the steps to protect Portlanders as we continue working together to build a more equitable Portland," Commissioner Jo Ann Hardesty said.
In recent months, alt-right and paramilitary organizations have mobilized in opposition to the Black Lives Matter movement and government actions aimed at reducing the spread of COVID-19. Portland's leadership in racial justice reform and community demands for change have made the city a target for right-wing politicians and white supremacist groups, who use Portland as a rhetorical tool for division.
"The alt-right and white nationalist groups go to great lengths to radically intensify division during ANY crisis—creating anxiety, division, and exhaustion. Their goal is the devastation of an inclusive and civil society," Commissioner Dan Ryan said. "Portlanders will not be fooled. We will come together as one to amplify our inclusive and loving values. We will build forward from the profound lessons of 2020 with shared humility, sacrifice, prosperity and pride."
"While the federal administration adopts fascist policies like banning Critical Race Theory in federal agencies, white supremacist groups in turn have become even more visible and confident," Commissioner Chloe Eudaly said. "I am grateful to local experts Western States Center for showing Council how to identify and disrupt white supremacy in our community. I am committed to applying my learnings to eliminate extremist ideologies from our city and our government."
"I am proud of Portland today. Our city is demonstrating to the nation how to come together and reject hate and violence," said Eric K. Ward, Executive director of Western States Center. "Western States Center welcomes the opportunity to engage with City leaders and looks forward to continuing the hard work of ensuring our city is safe for all."
Some observers have noted that for the past few months, nearly all the hate and violence has come from left-wing groups like Black Lives Matter and Antifa and that these sorts of trainings are nothing more than a red-herring smoke screen to provide cover for lack of action against actual violence. A recent gathering of Proud Boys in Portland was peaceful.
--Staff Reports
| | |
| --- | --- |
| Post Date: 2020-10-06 18:43:41 | Last Update: 2020-10-06 19:32:09 |