District 21 is the core of Salem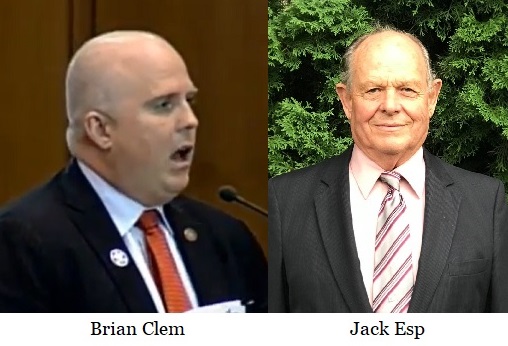 Editor's note: Oregon Abigail Adams Voter Education Project equips voters with information on how candidates stand on issues through a questionnaire process featured in comparison guides.
Candidate for House District 21
Jack Esp
is challenging incumbent
Brian Clem
on his 8th run to represent a portion of Marion County.
Three major issues to Oregon voters are the economy, safety and education. Clem voted to increase taxes and fees including cap and trade, corporate gross receipts tax, and reduce the kicker. Esp indicates he would vote no on these issues and supports more in-depth study of problems "before throwing more money into the mix."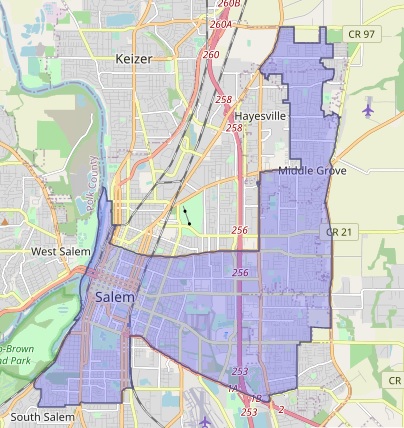 Clem signed a letter to US Attorney General William Barr demanding "immediate withdrawal of federal operatives from the City of Portland." He helped sponsor the bill that nullified Measure 88 passed by voters allowing undocumented driver's license and he helped sponsor a bill that requires no proof of citizenship to obtain a driver's license. Voted to require employers to notify employees of ICE investigations, and prevent courts from asking immigration status and notifying ICE. In 2020 he sponsored HB 4005 requiring firearms to be trigger-cable locked or in a locked container when not carried. Esp asks "what good is a locked self-defense firearm in an emergency?" He would vote no and support voters. He also thinks the courts and ICE are part of our legal system.
In the area of education, Clem voted to include in all curriculum's contributions from every minority group such as immigrants, LGBTQ, disabled and women. He voted to require mandated vaccination with no exceptions and ban those from schools that don't comply. Esp said forced vaccinations are "infringes on parental rights and religious freedom," and would vote no on curriculum mandates to include minority group contribution on what he views as the left's attempt to move education further left.
--Donna Bleiler
| | |
| --- | --- |
| Post Date: 2020-09-30 11:45:18 | Last Update: 2020-09-30 11:49:07 |