Joe Whitcomb stands out against his rivals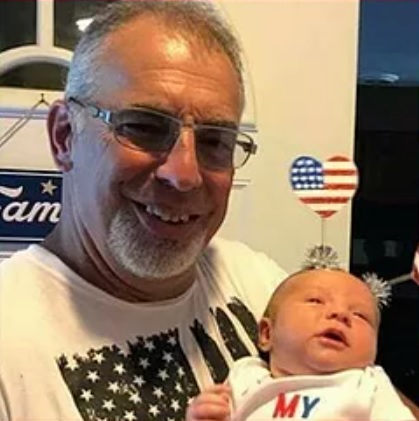 Many people are fed up with
Ted Wheeler's
handling of Portland riots. It doesn't leave Portland voters much choice for mayor when opponent
Sarah Iannarone
is an open supporter of Antifa and refuses to condemn the violent antifa rioters. Portland uses a nonpartisan system for voting for mayor making it an open primary with the top two candidates advancing to the General Election if no one receives a majority of votes.
Sarah Iannarone
claims that she is "ready to enact community-led plans to clean up the mess we're in." Accusing Mayor Wheeler of no leadership on civil unrest or public safety, she also is voicing the same anti-federal and anti-police platform.
Enter
Joseph Whitcomb
asking Portland if they want an alternative, he is stepping up to run a write in campaign for Mayor of Portland. "Tired of the violence and destruction," he says he is seeking "justice for all" and "equality for all!"
Joseph Whitcomb was born and raised in Portland, married with four daughters and five grandchildren, a degree in Criminal Justice, CCP, OCDL, and rides his mountain bike to work. He's a rural Oregonian at heart camping, hiking, bicycling, and loves the outdoors. He has worked 23 years in the Materials Department Audit group.
Whitcome says, "I consider myself a conservative, I support our constitution, our law enforcement, and our military. God, Family/Friends and Country. My values have come from these 3 areas of my life. I want to see them strengthened and not diminished. I am running for Mayor because I see these 3 areas being attacked and that saddens me!" He is asking Portlanders who want an alternative to write-in "Joseph Whitcomb" under Mayor of Portland.
One of the drawbacks to the "top two" finishers election system is that you may not get much of a choice between the two, especially in a city with lopsided registration. Voters then have to resort to write-ins to vote for someone different.
--Donna Bleiler
| | |
| --- | --- |
| Post Date: 2020-09-28 09:11:03 | Last Update: 2020-09-28 09:28:22 |