Why is Portland seeing so many homeless encampments?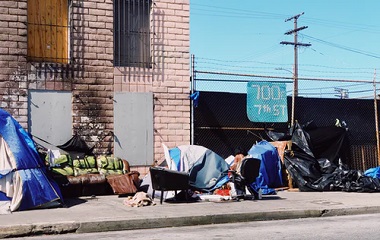 While it might appear to community members that the City of Portland has stopped its cleanup work, the truth is that
Homelessness and Urban Camping Impact Reduction Program Performance Measures
has never stopped responding to reports during this pandemic. In fact, they have actually been dispatching cleanup vendors more often to assist with trash, debris and biohazard removal. They also spend a great deal of time coordinating with outreach and service providers at various locations in town to assist with various issues.
Whenever individuals in the community submit a reports to HUCIRP regarding a campsite of concern, that report automatically creates a work assignment for a crew with lived experience to go to the reported area, engage with people that are present, pick up camper-identified garbage and conduct an assessment of the area. In July alone, they removed 550,000 pounds of garbage from the community.
HUCIRP encourage community members to continue reporting (once a week regarding any given site) as that will help to ensure that crews are regularly visiting the location to remove trash and biohazardous materials. It will also help to ensure that the City has a current assessment of the conditions in the area.
The best place to report campsites to us is via just one of the following methods:
1)
Campsite Report Form
2)
PDX Reporter
3)
Calling Information & Referral: 503-823-4000.
If you are interested in learning more about what the response to reports looks like, please check out this
video
If you have questions regarding a campsite, please send an email to
reportpdx@portlandoregon.gov.
If you are interested in learning more about the process for campsite removals, please see this
blog
Please note, any and all issues of criminal activity must be reported to the
Portland Police.
--Ben Fisher
| | |
| --- | --- |
| Post Date: 2020-09-27 12:07:06 | Last Update: 2020-09-27 12:45:42 |