Alleges Prusak hiding campaign donations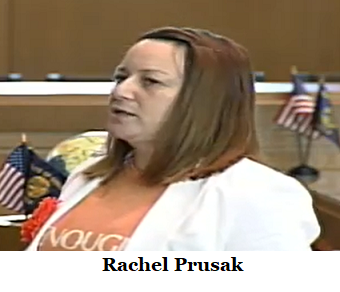 Earlier this month, Friends of Kelly Sloop requested an official investigation with state elections officials alleging that Rep. Rachel Prusak hid campaign donations that were routed to her husband who accepted cash for a documentary film about her that was released this year.
"My opponent released a campaign video promoting herself filmed by her husband, Billy Louviere," said candidate for State Representative Kelly Sloop. "State elections laws are clear. Rep. Prusak or a member of her family cannot accept cash for campaigning without reporting it publicly," said Sloop.
Prusak's husband, Billy Louviere, solicited $6,000 in donations to make this campaign film that Prusak has since used in her fundraising efforts.
"It's unacceptable that Rep. Prusak is breaking the law and hiding her campaign donors. She's not above the laws that everyone else must follow," said Sloop.
To-date, most of Rep. Prusak's campaign cash has come from special interest groups, large corporations, international pharmaceutical companies, Portland-based political action committees, and even out-of-state political action committees.
Roughly three quarters of the money raised by Friends of Kelly Sloop is from individual and local donors. Sloop has been endorsed by dozens of local organizations, small business owners, community leaders and others from the district. These can be viewed at
www.kellysloop.com/supporters.
You may view the text of the filed complaint
here.
Kelly Sloop is a West Linn native and former PTA president. She and her husband Mike have three children. Sloop has been a registered pharmacist for over 30 years. She is running for Oregon House District 37 to represent West Linn and Tualatin.
--Ben Fisher
| | |
| --- | --- |
| Post Date: 2020-09-25 10:32:08 | Last Update: 2020-09-25 11:39:37 |