House District 12 is Springfield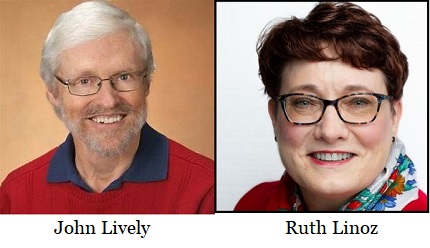 Editor's note: Oregon Abigail Adams Voter Education Project equips voters with information on how candidates stand on issues through a questionnaire process featured in comparison guides.
Candidate for House District 12
Ruth Linoz
is challenging incumbent
John Lively
on his 5th run to represent a portion of Lane County.
Three major issues to Oregon voters are the economy, safety and education. Lively voted to increase taxes and fees including cap and trade, corporate gross receipts tax, and reduce the kicker. In 2020 he sponsored HB 4151 imposing a one-percent fee on electric bills and increases car sales tax to subsidize electric cars. Linoz indicates she would vote no on these issues and supports reducing taxes and regulations. She states, "Policies like Cap & Trade impose crippling costs and restrictions that harm small communities that have been declining for decades and doesn't support the natural areas for logging that built this state's economy."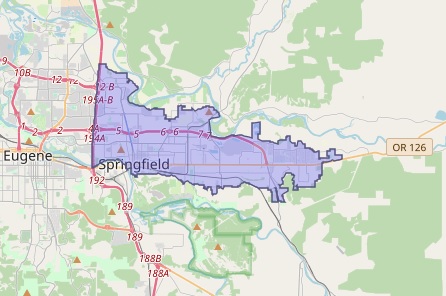 Lively helped sponsor the bill that nullified Measure 88 passed by voters allowing undocumented driver's license and he helped sponsor a bill that requires no proof of citizenship to obtain a driver's license. Voted to require employers to notify employees of ICE investigations, and prevent courts from asking immigration status and notifying ICE. In contrast, Linoz said she will "work to provide law enforcement with the support and tools that they need to do their jobs that make our neighborhoods safe places to live, work, play, shop and learn."
In the area of education and family, Lively sponsored a bill to take a child into protective custody without a court order. He voted to include in all curriculum's contributions from every minority group such as immigrants, LGBTQ, disabled and women. He voted to require mandated vaccination with no exceptions and ban those from schools that don't comply. Linoz supports school choice and would like to see Common Core replaced. She believes gender identity instruction is not appropriate for grades K-3, and would not require mandated vaccinations to attend school.
--Donna Bleiler
| | |
| --- | --- |
| Post Date: 2020-09-25 09:02:49 | Last Update: 2020-09-22 10:26:59 |