You know who those scientists are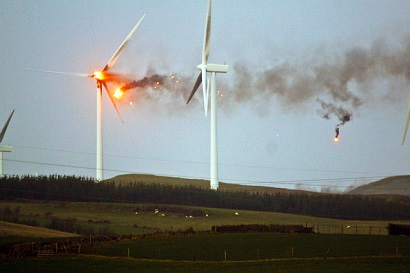 The idea of a carbon exchange was the invention of Enron Corporation. They chose Oregon as the place to try it because of the political climate here, spelled Neil Goldschmidt. They
bought PGE
to facilitate the plan. Soon the south building of the gray twins down by the river was filled with computers needed for the massive data management. Then the financial house of cards that Enron was built on came tumbling down.
Then, Enron went broke, with top company officials facing prison time. But they left behind a legacy of corporate execs on the board of Associated Oregon Industries (AOI) and others. AOI went from a market corporation group to a cartel corporation driven group. John Ledger took them green to satisfy the new political climate. That was the beginning of the end to that once proud group.
All those computers in that gray building down by the river went to Chicago where Al Gore planned to establish his Chicago carbon exchange. Things were going good for the former vice-president until climate-gate happened. The U.N.'s International Panel on Climate Change, IPCC had over 100 computer models all fail miserably in their claims of drastic increases in Earth's temperature. Scientists at the IPCC tried to save face but were caught cheating on climate data and their house of cards came tumbling down.
You know who those scientists are. They're part of the 97% who are in consensuses about humans causing global warming. Funny how they're all living off government grants. Former Vice-President Al Gore had to abandon his plans in Chicago and soon after the computers in Chicago were obsolete. By then several governments around the world had knock-off carbon plans with varying degrees of failure. The
most notable of those was Spain
. They went all in on a green energy economy and ended up bankrupt with 25% unemployment 10 years later. The human suffering left in its wake is still very apparent.
Tom Steyer and his stable of local politicians still think Oregon is ripe for Cap and Trade. The lessons of history are there for those able to learn.
--Tom Hammer
| | |
| --- | --- |
| Post Date: 2020-09-21 09:27:00 | Last Update: 2020-09-21 09:44:10 |