State Rep. Paul Evans voted for a carbon tax that won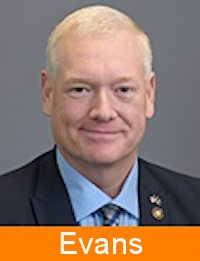 Everyone -- well almost everyone -- still remembers the Republican walk out from the 2020 short session to quash the carbon tax and a host of other controversial legislation, but not many remember that the carbon tax passed the House in 2019, only to fail in the Senate. Many have forgotten that Paul Evans (D-Monmouth) is one that voted for this regressive tax.
Economic experts say that this legislation has grave economic consequences and that it may ultimately lead to a recession in Oregon. Early estimates of costs just to state agencies are estimated by legislative fiscal office to be upward of $22 million during the first year. These costs "are primarily associated with the initial implementation of the bill in the 2019-21 biennium. Subsequent biennia costs may be significantly higher due to the roll-up of position costs, standard inflation, or undefined factors such as information technology application implementation."
--Staff Reports
| | |
| --- | --- |
| Post Date: 2020-04-26 18:43:43 | Last Update: 2020-04-26 18:43:52 |