Oregon's Third Congressional District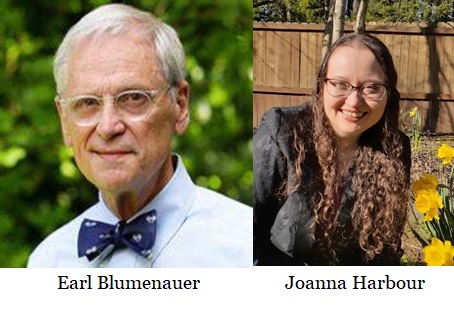 Editor's note: Oregon Abigail Adams Voter Education Project equips voters with information on how candidates stand on issues through a questionnaire process featured in comparison guides.
Three candidates for Congressional District 3 are running against Democrat incumbent Earl Blumenauer. Republican candidate Joanna Harbour, Libertarian Josh Solomon, and Alex DiBlasi of the Pacific Green party are all vying to represent the northern metro area taking in Portland and Gresham.
Rep. Blumenauer co-signed the Green New Deal introduced by Rep. Alexandria Ocasio-Cortez, claiming 100% energy from a mix of "clean renewable and zero-emission energy sources" by 2030. "I am fighting for solutions to long-term issues like protecting and expanding Social Security and Medicare, making sure we're ready for the jobs of the future, dealing with our housing crisis, and promoting a Green New Deal to combat the climate crisis." He wants to abolish ICE, institute universal background checks, keep assault weapons and high capacity magazines out of public space, and make sure unscrupulous gun dealers are held accountable to the law.
When you look at what is happening in Portland spreading to other parts of the state, change is what voters are looking for. Habour, an attorney, believes in constitutional law and wants to correct issues with the justice system. She says she is "not a politician by the classic definition. I believe in keeping my promises and speaking the truth. I will not say whatever it takes to get elected." She will fight to combat sex and human trafficking, find solutions for homelessness, make tax cuts permanent, find solutions to better forest management and supports Second Amendment rights and religious freedom. She believes in legal immigration, term limits and a balanced budget.
Solomon says, "to protect the liberty of the individual is to protect the liberty of our nation." He wants to promote indigenous land management techniques including controlled burns, invest in alternative energy technologies, protect our First Amendment rights and prevent internet censorship, and end the wars in Syria and Afghanistan.
DiBlasi asked the Portland City Council to write a resolution creating a legal definition of "Sanctuary City" to protect immigrants from ICE. He supports establishing nationwide, locally run, civilian police oversight review boards to ensure justice is served against officers who abuse their authority. He supports his Green Party's Green New Deal eliminating fossil fuels going to 100% renewable energy by 2030. Revitalize the economy through localization and infrastructure projects, create a Universal Basic Income program, reduce the military budget by 50%, and establish a Universal Healthcare program.
Who will make the best representative for We The People?
--Donna Bleiler
| | |
| --- | --- |
| Post Date: 2020-09-23 08:56:16 | Last Update: 2020-09-30 10:55:18 |