A lively race for Secretary of State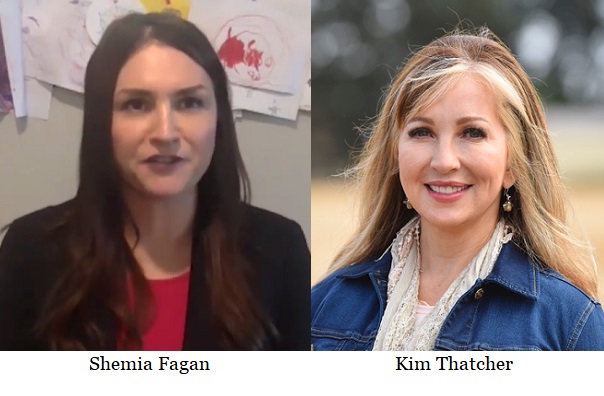 Editor's note: Oregon Abigail Adams Voter Education Project equips voters with information on how candidates stand on issues through a questionnaire process featured in comparison guides.
Two candidates for Secretary of State,
Kim Thatcher
and
Shemia Fagan
, both have Senate records that can be compared to give an indication how they would function as Secretary of State and first in-line for Governor. As possible head of the state elections, Fagan sponsored the National Popular Vote Compact diminishing the value of Oregon's votes, and sponsored the bill to eliminate proof of citizenship to obtain a driver's license. Thatcher voted no on all these bills.
Three major issues to Oregon voters are the economy, safety and education. Fagan voted to increase taxes and fees including cap and trade, corporate gross receipts tax (CAT), increased fees on public utilities, prohibit hydraulic fracturing, and reduce the kicker. She sponsored a bill to eliminate the mortgage interest deduction from taxable income. When the CAT tax passed on party lines, Thatcher helped sponsor an exemption for agriculture necessities to keep food prices down, and voted to allow farmers to clean ditches without a permit to benefit agricultural drainage and enable fish and habitats, which Fagan voted against. Thatcher voted against increased taxes and fees.
Fagan
signed a letter to US Attorney General William Barr
demanding "immediate withdrawal of federal operatives from the City of Portland." She helped sponsor the bill that nullified Measure 88 passed by voters allowing undocumented driver's license. Voted to prevent courts from asking immigration status and notifying ICE. Thatcher voted to support voter's voices in Measure 88, and voted to give judges authority over immigration status.
In the area of education, Fagan voted to include in all curriculum's contributions from every minority group such as immigrants, LGBTQ, disabled and women. She voted to require mandated vaccination with no exceptions and ban those from schools that don't comply. Thatcher sponsored the Education Savings Account for school choice. She voted no on forced vaccinations.
Other candidates are Kyle Markley and Nathalie Paravicini.
--Donna Bleiler
| | |
| --- | --- |
| Post Date: 2020-09-17 14:21:12 | Last Update: 2020-09-18 08:24:22 |