The amount requested is staggering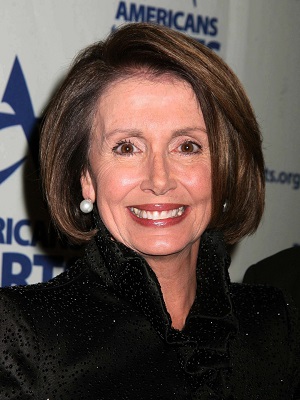 The governors and several legislative leaders from several western states have
written a lettter
to federal congressional leaders "respectfully, and urgently, requesting $1 trillion in direct and flexible relief to states and local governments."
These numbers are huge, and it's not clear to some observers if they are intended to be taken literally, nor what is the proposed source of funds. The
federal debt is currently over $25 trillion
. Critics are quick to point out that the damage done to the economy has not been done so much by the virus as by the government response to the virus.
One trillion dollars dwarfs the annual budgets of these states. Even the largest state in the union, the State of California, for instance,
spent a total of $265,894,000
(over $265 million or about just a little over a quarter of a trillion dollars) in 2016, the latest year for which statistics are posted.
Addressed to Speaker Pelosi, Leader McConnell, Leader McCarthy, and Leader Schumer, the letter goes on to say, "Even states that began the year in a strong fiscal position are facing staggering deficits amid growing costs of responding to the crisis. With unemployment projected to surpass that of the Great Recession, we are facing unprecedented and ongoing economic challenges." With several governors under pressure to re-open the economy in their respective states, it would seem that this kind of recognition of the financial impact would make that decision easier.
Interestingly, with individuals and businesses being hardest hit by the government-induced COVID-19 recession, the relief is requested for the support of government programs, claiming that "our states will be forced to make deep cuts to programs that help those same individuals without similar relief efforts for state and local governments." There is no plea for direct aid to individuals and businesses.
With the sole exception of the California State Assembly Minority Leader, all of the signers are Democrats. The signers include:
Gavin Newsom (D), Governor of California
Toni Atkins (D), President Pro Tempore of the California State Senate
Anthony Rendon (D), Speaker of the California State Assembly
Marie Waldron (R), Minority Leader of the California State Assembly
Jared Polis (D), Governor of Colorado
Leroy Garcia (D), President of the Colorado State Senate
Steve Fenberg (D), Majority Leader of the Colorado State Senate
KC Becker (D), Speaker of the Colorado House of Representatives
Alec Garnett (D), Majority Leader of the Colorado House of Representatives
Kate Brown (D), Governor of Oregon
Tina Kotek (D) Speaker of the Oregon House of Representatives
Peter Courtney (D), President of the Oregon Senate
Steve Sisolak (D), Governor of Nevada
Nicole Cannizzaro (D), Majority Leader of the Nevada Senate
Jay Inslee (D), Governor of Washington
Andy Billig (D), Majority Leader of the Washington State Senate
Laurie Jinkins (D), Speaker of the Washington House of Representative
Jason Frierson (D), Speaker of the Nevada State Assembly


--Staff Reports
| | |
| --- | --- |
| Post Date: 2020-05-11 18:08:48 | Last Update: 2020-05-11 18:11:18 |