He will be staying, despite calls for him to step down.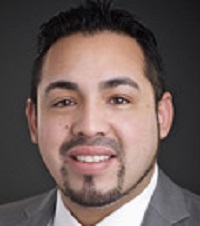 Oregon State Representative
Diego Hernandez (D-Portland)
stands accused of sexual harassment by seven different women.
The allegations range from
physical and verbal sexual harassment to creating a hostile work environment.
The situation escalated this week when the Interim House Conduct Committee implemented safety measures against Hernandez. The measures include no-contact orders for all of Hernandez's accusers, as well as requiring him to give at least 24 hours notice before coming to the Capitol.
Since that decision,
many prominent Democrats
have called for Rep. Hernandez to step down.
Fellow Portland Democrat, House Speaker Tina Kotek, was one of the first to call for his resignation.
"I am deeply concerned that members of the broader Capitol community feel unsafe or subject to retaliation by Rep. Hernandez. I want those individuals to know they did the right thing by coming forward, and I am grateful to the House Conduct Committee for taking swift action to impose the measures they deemed necessary to address immediate safety concerns,"
Kotek said in a statement.
"The House Conduct Committee's action today is a very serious development. I believe Rep. Hernandez should resign from the Legislature and focus completely on getting the support he needs."
Some responses to these allegations were a bit harsher.
One critic on social media said "(Rep. Hernandez is) one of the most useless legislators of all time. When he opens his mouth in committee, its guaranteed to be one thing, and one thing only: pure race baiting. Everything we hear from him outside of committee, is some sort of sexual deviance targeted at capitol staff or the females in the lobby. He has no business in elected office."
This is not the first time Hernandez has been under investigation, in fact, far from it.
In his first term as a legislator after being elected in 2016, Hernandez was accused of
maintaining a list of female lobbyists- ranking them based on their physical appearance.
More seriously, and more recently, Hernandez was
accused of domestic violence
by David Douglas School Board member and then roommate Andrea Valderrama.
In a March 3 filing with Multnomah County Circuit Court, Valderrama alleged that Hernandez was heavily intoxicated when he engaged in threatening and violent behavior towards her.
The filing states "he usually mixes alcohol, narcotic pills, and marijuana. This use leads to violent outbursts and unpredictability."
Valderrama recounts
that the two had gone dancing before the June 21st incident. "He took pill and drank three very strong drinks". The filing describes that when Hernandez discovered Valderrama dancing with other people, he became angry and after leaving yelled at her for hours.
The filing goes on to say, "this behavior escalated to physical violence when he threw his phone at me… he also threw another object at me that was on the table."
A text-message apology from Hernandez to Valderrama is included in the filing. "I'm sorry. I promise I wont mix alcohol and drugs like that again," one of the text messages read.
Hernandez has repeatedly denied all the allegations that have been raised against him.
In 2017 Hernandez issued a statement where he denied keeping a list of female lobbyists ranked by their appearance. "I strongly believe that I was targeted not only because of the color of my skin, but also because of the issues I fight for," he stated.
In response to the domestic violence allegations Hernandez told reporters, "It's important for me to say unequivocally that I refute the characterizations that are in the petition, both of my actions and my personality."
Valderrama has since agreed to a dismissal of her filing after what she described as intimidation tactics from Hernandez and citing concerns for the personal safety of her and her daughter.
Finally, in response to the most recent
allegations made by seven different women
, Hernandez stated that he does not know the extent of what he is accused of or who he is accused by.
"I have no idea what the concerns raised are or by whom," he stated. "I do know that there has been an organized campaign against me recently to get me out of the office I was duly elected to".
"Regardless of the personal pain that this organized campaign, designed to force me out of office has caused: I will continue to use this process and my life to fight for justice and will do so not just for me but all Oregonians including my faceless accusers and the powerful enemies I unfortunately seem to have made for myself".
Hernandez will appear unopposed on the May ballot and remains a member of the
Reynolds School Board
.
--Staff Reports
| | |
| --- | --- |
| Post Date: 2020-05-08 16:06:14 | Last Update: 2020-05-11 16:07:30 |