The result of economic chickens coming home to roost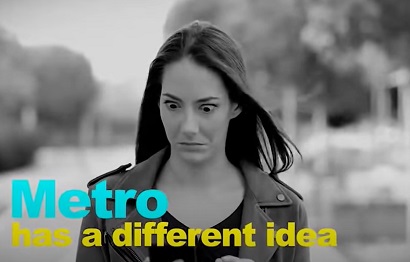 A bold new commercial, directed at defeating the
transportation ballot measure
in the Metro region is ready for screens throughout the tri-cojnty area.
Stop the Metro Wage Tax
is the group mounting a campaign against Measure 26-218, dubbed "Get Moving 2020" which is expected to raise over $5 billion per year as a permanent payroll tax of 0.75%.
It's clear that COVID-19 is both a health and an economic crisis for our community. Many families and local businesses are struggling just to stay afloat – with record job losses, layoffs and shrinking paychecks.
In the face of the sharpest economic downturn in state history, Metro is proposing a brand new tax, forcing local businesses to choose between protecting their worker's paychecks and keeping their businesses afloat. Metro's proposal will divide our community by imposing a new tax on wages, threatening local non-profits and businesses at precisely the worst time.
In the last three elections alone, Metro has raised $3.6 billion in taxes. Those measures were supported by many in the business community, including the Portland Business Alliance, who worked to pass new taxes that would create affordable housing, expand green space, and improve homeless services. Many think this is the wrong tax at the worst possible time.
Much of the money goes to light rail, which has seen consistent ridership declines, year over year. Look for this commercial on a screen near you.
--Staff Reports
| | |
| --- | --- |
| Post Date: 2020-09-07 15:38:53 | Last Update: 2020-09-07 16:30:11 |