Politicians will pick their voters.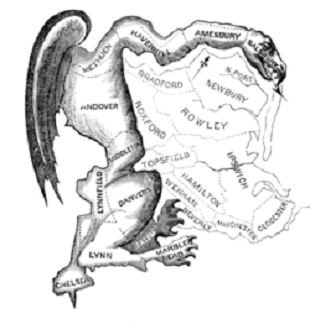 Initiative 57
has lost the appeal in the 9th Circuit Court of Appeals. The measure "Amends Constitution: Repeals legislative redistricting process; creates congressional/state redistricting commission; equal number of Democrats, Republicans, others." It was the hope of Norman Turrill, Chief Petitioner, to add "fair, transparent and impartial" redrawing of congressional and legislative district lines in the state.
When all the shutdowns and restrictions ordered due to the coronavirus, made it difficult to gather enough signatures, the Petitioners filed an appeal for a reduction in the number of signatures required. U.S. District Judge Michael McShane agreed and set a lower signature threshold of 58,789 that petitioners were able to meet.
When Secretary of State Bev Clarno accepted Judge McShane's decision, Oregon Attorney General Ellen Rosenblum went all out to protect the Democrat Legislators and Governor Brown's control over redistricting process next year. AG Rosenblum went to the U.S. Supreme Court to fight against placing the initiative on the ballot.
The U.S. Supreme Court on Aug. 11 stayed McShane's order. On September 1st, a three-judge panel of the 9th Circuit Court of Appeals said the clock was going to run out and didn't rule on the merits of the case.
Norman Turrill, an Oregon League of Women Voters official and a chief sponsor of the initiative, said he was disappointed by the decision. "The appeals court did not decide on the merits of our case so we will likely never know its reasoning."
The measure was backed by a coalition of government watchdog groups and business interests, and the only opposition was by groups allied with Democrats. A clear battle against continued gerrymandering of districts so Democrats can retain their control over the process. It's no wonder
Greater Idaho movement
is so attractive to 15 Oregon Counties to move the state boundary.
The only anti-gerrymandering move and to save the borders of Oregon is a change in control of the Legislature and the administration of Oregon.
--Donna Bleiler
| | |
| --- | --- |
| Post Date: 2020-09-04 13:16:48 | Last Update: 2020-09-04 17:14:12 |