"Economic uncertainty, community safety concerns, our education system are pressing"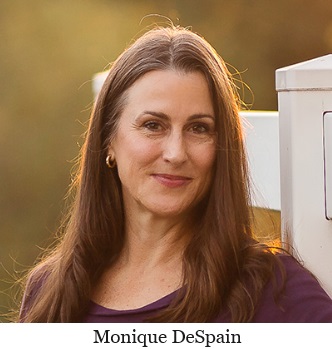 R
etired Air Force Colonel Monique DeSpain has announced her candidacy for the 4th Congressional District in Oregon. Oregon's 4th Congressional District is the Southwest part of Oregon, going as far north as Eugene. The seat is currently held by Val Hoyle (D-Eugene).
"As a mother, I understand the hopes and dreams we hold for our children," Said DeSpain. "As a retired Air Force Colonel, I've seen the impact that strong leadership and a commitment to service can have on a community. And as an advocate for transparency and accountability, I firmly believe that our government should work for us, the people."
DeSpain served our nation for 30 years in the United States Air Force, the Air Force Reserve, and the Oregon Air National Guard, retiring with the rank of Colonel. For 20 of those years, she served as a lawyer with the Judge Advocate General's Corps in various locations and deployments, including Singapore, Bosnia, Kosovo, Cypress, Italy, the Pentagon, and Oregon, developing policy, handling investigations, managing litigation, and advising senior commanders on military justice and ethics. Concurrent with her military service, DeSpain worked as a legal consultant for a full spectrum of business and family matters including policy development, Veterans' affairs, litigation, and alternative dispute resolution. She volunteered for ten years as a Board Member, President, and Mediator with the Center for Dialogue & Resolution in Eugene, Oregon.
DeSpain was clear on her focus. "Our current challenges -- economic uncertainty, community safety concerns, and the state of our education system -- are pressing. Our children deserve an environment that nurtures their potential and prepares them for the future. I am determined to make this a reality."
A D V E R T I S E M E N T
A D V E R T I S E M E N T
"Together, we can tackle issues such as the lack of transparency and accountability in government, ensuring that our elected officials prioritize the needs of their constituents over special interests," DeSpain continued. "It's time for a representative who is ready to roll up their sleeves and get to work."
Following her retirement from the military in 2019, DeSpain joined the Kevin Mannix Law Firm and pursued legal causes fighting for the rights of crime victims, business owners, and other Oregonians. Kevin Mannix (R-Salem) currently serves in the Oregon Legislature. In 2022, she joined the non-profit Common Sense for Oregon, where she worked to formulate policies that would better serve Oregonians and improve public policies to address rampant homelessness, addiction, and crime in Oregon communities.
--Staff Reports
| | |
| --- | --- |
| Post Date: 2023-11-16 15:24:50 | Last Update: 2023-11-17 21:05:17 |