Kate Brown and Ellen Rosenblum named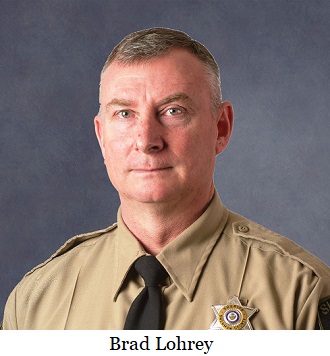 A lawsuit has been filed by Oregon Firearms Federation, Sherman County Sheriff Brad Lohrey and firearms dealer Adam Johnson against Oregon Governor Kate Brown and Oregon Attorney General Ellen Rosenblum seeking to have Measure 114 declared unconstitutional.
According to the
complaint
, filed in the Pendleton Division of US District Court, "Millions of law-abiding Americans own firearms equipped with magazines capable of holding more than 10 rounds of ammunition. There is nothing unusual or novel about this technology. Many of the nation's best-selling handguns and rifles come standard with magazines that can hold more than 10 rounds—and firearms equipped with such magazines are safely possessed by law-abiding citizens in the vast majority of States. The reason for the popularity of these magazines is that in a confrontation with a violent attacker, having enough ammunition can be the difference between life and death."
The case was immediately moved to the Portland Division under Judge Karen Immergut. Immergut is a Democrat appointed by Donald Trump. The court acted with unusual speed on Thanksgiving Day by scheduling oral arguments for Dec 2nd.
According to the complaint, Measure 114 violates a litany of constitutional provisions.
First, it impermissibly burdens Plaintiffs' Second Amendment rights. The Second Amendment protects the right to keep and bear arms "typically possessed by law-abiding citizens for lawful purposes." This applies to keeping and bearing arms both inside and outside the home.

A D V E R T I S E M E N T

A D V E R T I S E M E N T

"The standard for applying the Second Amendment is as follows: When the Second Amendment's plain text covers an individual's conduct, the Constitution presumptively protects that conduct. The government must then justify its regulation by demonstrating that it is consistent with the Nation's historical tradition of firearm regulation. Only then may a court conclude that the individual's conduct falls outside the Second Amendment's unqualified command." "The second and 14th amendments protect an individual's right to carry a handgun for self-defense outside the home." "Individual self-defense is the central component of the Second Amendment right."
Second, Article 1, Section 27 of the Oregon Constitution states, in relevant part, that "the people shall have the right to bear arms for the defence [sic] of themselves."
The Second Amendment protects the purchase and use of ammunition and magazines necessary to make firearms effective. Because the magazines Oregon prohibits are "in common use for lawful purposes like self-defense," the prohibition "cannot stand."
114 also violates the Takings Clause. By banning possession—in addition to sales and use—of magazines that were lawfully acquired and are presently possessed. 114 constitutes a physical appropriation of property without compensation that is per se unconstitutional.
Oregon Firearms Federation Executive Director Kevin Starrett pointed out, that "In spite of the fact that there are
still
uncounted ballots, Oregon's Secretary of State has declared that the ban on new gun sales, and the outlawing of standard capacity magazines, goes into effect on December 8th.
"This came as a shock not only to gun owners, and gun stores but to the State Police and Sheriffs who have been saddled with implementing this nightmare with no direction, no funding, and no resources . And that's exactly how it was intended," according to Starrett, who is seeking
donations
to help with mounting legal costs.
"We know the state has said they will vigorously defend this measure and work to shut down gun stores as quickly as possible. And as you know, virtually every firearms related legal challenge has been lengthy, expensive, and wrought with setbacks.
Starrett continued, "The courts were more than happy to uphold orders that closed schools and crippled small businesses during COVID."
--Staff Reports
| | |
| --- | --- |
| Post Date: 2022-11-24 06:24:08 | Last Update: 2022-11-24 20:37:10 |