He replaces Senator Herman Baertschiger, who is stepping down.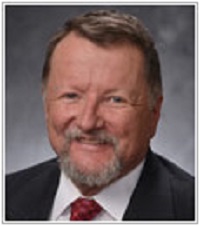 State Senator Fred Girod (R-Lyons) was elected to be the next Senate Minority Leader in the Oregon Legislature, replacing Herman Baertschiger (R-Grants Pass) who has stepped down from that role to
run
for Josephine County Commissioner. Baertschiger will be best known for his leadership during the legislative walk-out over Cap and Tax and other controversial pieces of legislation being pushed by the Democrats.
Oregon House Minority Leader, Christine Drazan said, "I have enjoyed working together on issues our constituents care deeply about. Senator Girod brings his years of experience in the Oregon Legislature to his new role as Senate Republican Leader and I look forward to partnering with him for the benefit of all Oregonians."
Senate Majority Leader, Ginny Burdick (D-Portland) Congratulated Senator Girod on his new role, saying "I have served with Senator Girod in the Senate for 12 years and I appreciate his good humor and commitment to public service. I know he will be a great leader for the Senate Republican caucus. I look forward to working with him in this new capacity."
Senate Republicans look to make gains in the November elections. They are currently in a super-minority holding 12 seats out of 30.
--Staff Reports
| | |
| --- | --- |
| Post Date: 2020-04-26 21:55:25 | Last Update: 2020-04-26 21:57:10 |