"I hope to be your next governor"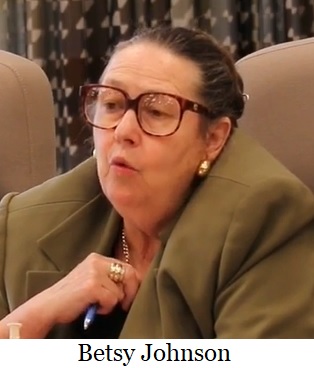 The
Betsy Johnson campaign
has delivered signature sheets to the office of the Secretary of State in order to have her name placed on the November ballot for the office of Governor as a non-affiliated candidate. She is required to turn in 23,744 valid signatures to qualify.
According to Johnson, "Today, we made history. Together with Betsy Brigade members, I delivered 48,214 signatures to the Secretary of State's office, more than double the number of signatures that I need to qualify for the ballot in November. By delivering more than twice the number of signatures needed to qualify, we've made it very difficult for the political establishment to imagine ways to keep me off the ballot. I will be on the ballot in November, and I hope to be your next governor."
According to the
State Candidates Manual
on the Secretary of State's website, "Candidates who are not members of any political party may file for partisan office in a general or special election in two ways: (1) by submitting a completed Individual Electors nominating petition containing the required number of valid signatures, or (2) by holding an Assembly of Electors and filing the assembly minutes that contain the required number of valid signatures of active Oregon voters. Nonaffiliated candidates for partisan office do not appear on the primary election ballot.
"The name of a candidate nominated to the ballot through either the Individual Electors or Assembly of Electors process will appear on the general or special election ballot with the designation of nonaffiliated."
A D V E R T I S E M E N T
A D V E R T I S E M E N T
Johnson characterized her achievement, "Coming onto the ballot through the power of people's signatures is one of the most meaningful -- and foundational -- elements of my campaign. As I've been traveling the state talking to Oregonians, it has been very clear that they are ready for a real change, and there's no bigger change than electing an independent governor loyal only to the people of Oregon."
--Staff Reports
| | |
| --- | --- |
| Post Date: 2022-08-23 12:52:48 | Last Update: 2022-08-23 15:36:01 |