Oregon removed the distinction between economic and non-economic damages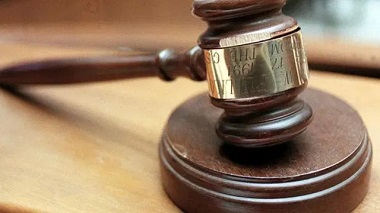 T
ort reform has been a long-debated subject, and one the Oregon legislature seems to avoid. Tort law is based on the principle of fault or negligence requiring the party at fault to pay compensation. Tort reform is legislation that limits the amount a plaintiff can recover in compensation in a personal injury lawsuit.
Legislation attempted to cap non-economic damages in 1987 leading to the Supreme Court ruling making it unconstitutional in 1999 and again in 2013.
They determined that non-economic damages as a question of fact that must be decided by a jury and the legislature may not interfere with a jury's assessment.
However, in 2016, the Oregon Supreme Court reversed its previous ruling finding that, in most instances, legislation can constitutionally impose caps, eliminating a blanket ban. However, there are exceptions.
It stipulated that if the cap is a "paltry sum" in comparison to the award decided upon by the jury, the cap no longer applies. Oregon has capped non-economic damages in wrongful death cases at $500,000, and that also applies to medical malpractice.
Under ORS 30.273, the Office of the State Court Administrator (OSCA) calculates and posts the annual adjustment to the liability limitations under the Oregon Tort Claims Act. Effective July 1, 2022 OSCA adopted the new "paltry sum" for state and local public bodies for personal injury, death, and property damage or destruction.
Tort claims table of liability limits shows an increase of 74.4 percent over the past ten years.
Public Body Claimant(s) 2012 Limit - 2022 Limit
state single injury or death $ 1,800,000 - $ 2,418,100
state multiple injury or death $ 3,600,000 - $ 4,836,200
local single injury or death $ 600,000 - $ 806,100
local multiple injury or death $ 1,200,000 - $ 1,612,000
state or local single property damage $ 104,300 - $ 132,200
state or local multiple property damage $ 521,400 - $ 661,000
A D V E R T I S E M E N T

A D V E R T I S E M E N T
H
ow these awards got so large is in the passing of
SB 311
in 2009 when they removed the distinction between economic and non-economic damages.
It made major increases to the Oregon Tort Claims Act (OTCA) from $200,000 to $1.5 million for state entities: Oregon Health Science University (OHSU), the State Accident Insurance Fund (SAIF) and the Oregon Utility Notification Center. It increased the per claim damage limit to $500,000 for all other public entities; increased the per occurrence damage limits under the Oregon Tort Claims Act from $500,000 to $3 million for the state entities and to $1 million for all other public entities; increased that per claim limit by $100,000 per year and the per occurrence limits by $200,000 per year until 2015; increased the per claim limits for all other government entities by $33,333 per year until 2015, and the per occurrence limits by $66,666 per year; increases all property damage limits from $50,000 per claim to $100,000 per claim and $500,000 per occurrence; and provided the amounts to adjust based on the Portland-Salem OR-WA Consumer Price Index for All Urban Consumers up to three percent each year.
SB 311 also created a Tort Claims Task Force to revisit the issue of tort liability of public bodies to convene in 2014. It would appear that has never happened. Perhaps the Office of the State Court Administrator (OSCA) created in 1971 is filling that function. OSCA oversees Oregon's statewide, state-funded court system. The Chief Justice of the Supreme Court is the administrative head of the Oregon Judicial Department (OJD), and appoints the State Court Administrator who serves as OJD's chief administrative officer. Nancy Cozine was appointed in 2018 after making an impactful presentation before the legislature on Oregon's public defense system.
In 2022,
SB 1584
passed with bipartisan support to exempt compensation for wrongful convictions from the Oregon Tort Claims Act and award a yearly amount of $65,000, and while on parole or post- prison supervision or required to register as a sex offender awarded $25,000 yearly. Oregon was one of only 13 states that were not compensating for wrongful conviction.
--Donna Bleiler
| | |
| --- | --- |
| Post Date: 2022-06-03 07:52:36 | Last Update: 2022-06-03 08:21:56 |