Ward 8 needs new representation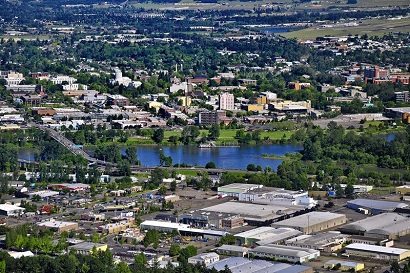 S
alem City Councilor Jim Lewis has resigned his position effective February 14, 2022.
The longest-serving member currently among the City Councilors, Councilor Lewis has represented Ward 8 in West Salem since January 2015. Lewis, whose term expires December 31, 2022, had announced that he would not seek re-election.
"It is with great sadness and disappointment that I must submit my resignation from the Salem City Council." Councilor Lewis continues, "Lingering medical issues, family obligations and celebrations are keeping me from fulfilling my obligations to the position of City Councilor. I want to thank the City of Salem especially the residents of West Salem for giving me the opportunity to serve my community. I wish everyone the best and may God bless the City of Salem."
In his capacity on the City Council, Lewis has represented Salem and contributed to regional transportation policy and funding of projects through his service to the Mid-Willamette Area Commission on Transportation and the Salem-Keizer Area Transportation Study Policy.
Lewis also represents Salem on the Travel Salem Board and Executive Committee. Most recently, Lewis has served on the City Council's Legislative Committee, Steering Committee for the Community Improvement Bond, and the City's Water/Wastewater Task Force and Systems Development Charge Methodology Committee.
Those interested in filling the vacancy created by the resignation of Councilor Lewis will be required to
submit an application
to the City Council, be registered to vote and have lived in Ward 8 for 12 months prior to appointment.
A D V E R T I S E M E N T

A D V E R T I S E M E N T
The appointment would last until the term expires on December 31, 2022.
The Salem City Council is composed of one representative from each of Salem's eight wards and the Mayor.
All members of the City Council, including the Mayor, are unpaid volunteers. In addition to twice monthly City Council meetings, Members of the Council may participate in many community activities and meetings, including City Council Work Sessions, other workshops, neighborhood association meetings, committee meetings, and other events.
--Bruce Armstrong
| | |
| --- | --- |
| Post Date: 2022-02-21 15:07:54 | Last Update: 2022-02-21 17:44:49 |