"We are talking about building roads, not reducing lanes."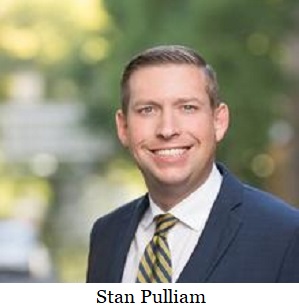 The City of Sandy, under the direction of Mayor Stan Pulliam has released a proposal to build a Highway 26 bypass around the city. Pulliam is also
running for the Republican nomination for Governor
.
"When I first ran for mayor in 2018, I was tired of past elected officials saying that solving our growing transportation problems was not possible," said Pulliam. "I knew Sandy wanted a leader who tried to say 'yes' and not 'no' when it came to such basic infrastructure needs."
The study released by the City of Sandy found that, if a bypass is not completed, intersections in Sandy on Highway 26 would exceed mobility targets, even with local street improvements. According to the report, adding the bypass is feasible, much less expensive than previously thought, and would reduce travel times through Sandy both directions.
"Politicians in Portland are spending millions building expensive light rail and other projects that will not solve congestion," continued Pulliam. "Here in Sandy we are talking about building roads, not reducing lanes."
"Sandy needs to take its destiny into its own hands and look out for its future, which is currently headed towards worsening gridlock. Building a bypass will make Sandy an even more attractive destination, not just a passthrough."
"Our city is committed to moving forward and addressing our major traffic congestion needs. We will carefully review the presented data and take action in the near future."
--Staff Reports
| | |
| --- | --- |
| Post Date: 2021-12-22 10:28:22 | Last Update: 2021-12-22 10:52:38 |