Are we really doing science here, or do we just like to use the word?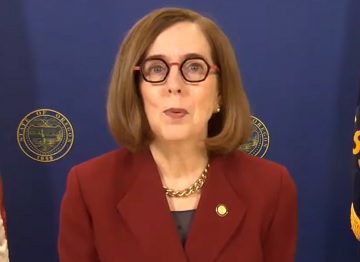 I
t has been over a year since Governor Kate Brown announced her pick of Oregon doctors to serve on the Western States' Scientific Safety Review Workgroup. The group was formed to do an "independent review on the safety and efficacy of any vaccine approved by the FDA for distribution." Governor Brown said, "The independent review conducted by this panel of doctors, scientists, and health experts will ensure that a safe and effective COVID-19 vaccine is available to everyone...[and] to guide the review of any vaccine approved by the FDA."
The panel of Democrat western states governors and the driving force behind its formation is political. They didn't trust President Trump administration's FDA to perform an expert review for approval of the vaccine. Even though the FDA is staffed with experts, the western states governors made it a political showing to protest President Trump. The Workgroup doesn't do anything more than read the FDA filing from pharmaceuticals to determine if they are believable. They do not test, examine or investigate content of the vaccines. They have no data to make a judgement, so how scientific is their review? it's a show that is cheated out of an ending.
Governor Brown writes, "these top health experts will review any vaccine that receives federal approval and verify its safety before California, Washington, Oregon and Nevada will make the vaccine available to the public." "The workgroup will conduct a review of available data to ensure safety and effectiveness." What is the available data? How is the effectiveness determined without outside testing?
Even though the workgroup is completely unnecessary to have another layer of approval on top of the FDA approval, the western states seem to have created the workgroup to support each other in rolling out mandates that are unconstitutional. The more they test the constitution, they create a precedent in people's minds that convinces them they are legal.
A D V E R T I S E M E N T

A D V E R T I S E M E N T
I
n addition to the Western States' Scientific Safety Review Workgroup, the Oregon Health Authority formed a Vaccine Advisory Committee––a decision-making group that worked with OHA to co-created a vaccine distribution plan that prioritizes communities most affected by COVID-19 and those impacted by past and current health inequities. It guides community engagement strategies to build trust and increase confidence in COVID-19 vaccines. However, transparency hasn't been forthcoming.
It's only recently that CDC has posted the ingredients in the COVID-19 vaccines that the manufactures reported. The statistics on possible side effects is still hidden from the public. CDC does list possible side effects including myocarditis and pericarditis, inflammation of the heart muscle and outer lining, in adolescents and young adults as being higher after getting the second dose.
OHA filed, December 11, 2021, a hearing on January 24, 2022, for two proposed rules. One exempts health care staff from vaccine mandates if they have had COVID-19 or for religious reasons. The second proposed rule requires wearing face coverings in health care settings.
Instructions on how to participate
are on the filing.
--Donna Bleiler
| | |
| --- | --- |
| Post Date: 2021-12-13 10:02:45 | Last Update: 2021-12-12 10:18:02 |