Community-based organizations will receive funding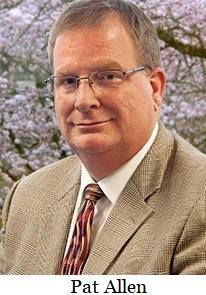 Oregon Health Authority's Public Health Division has announced a new funding opportunity for community-based organizations.
OHA has released a request for grant applications from community-based organizations that will create partnerships with communities of color, Tribal communities, disability communities, immigrant and refugee communities, undocumented communities, migrant and seasonal farmworkers, LGBTQ2SIA+ communities, faith communities, older adults, houseless communities and others.
The funding will supposedly support community-based organizations as an important part of Oregon's public health system working toward equity.
OHA says their strategic goal is to eliminate health inequities by 2030.
OHA has available more than $31 million in funding provided by eight Public Health Division programs, including:
Adolescent and School Health, $2 million
Commercial Tobacco Prevention, $20 million
Public Health Modernization (Environmental Public Health and Climate Change, Climate Change Health Impacts, Communicable Disease Prevention and Emergency Preparedness), $8.6 million
HIV, STD, TB Prevention and Treatment, $225,000
Overdose Prevention, $140,000
ScreenWise (breast and cervical cancer detection and services), Patient Navigation and Barrier Reduction, $100,000
On the website, the public can view program activities eligible for funding. Community-based organizations can apply online using
the website
. Paper applications are also available and can be downloaded from the website.
Grant applications can be submitted now through Jan. 31, 2022. OHA welcomes applications from organizations of all sizes and perspectives, especially those that are new and have not received funding from OHA before.
--Bruce Armstrong
| | |
| --- | --- |
| Post Date: 2021-12-11 12:57:58 | Last Update: 2021-12-11 14:30:36 |