Democrat policies add to national and international woes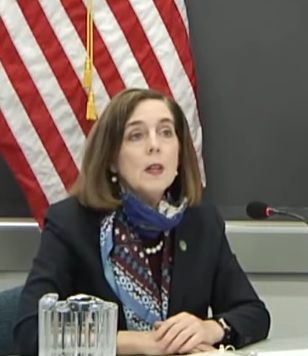 According to AAA/Oregon, Thanksgiving travelers will find gas prices holding relatively steady this week. Averages in 43 states including Oregon have changed by three cents or less. Lower crude oil prices are helping to put downward pressure on pump prices. For the week, the national average for regular slips a penny to $3.40 a gallon. The Oregon average remains at $3.78.
The Oregon average is the highest it's ever been for Thanksgiving. The national average is the highest for the holiday since 2012. The expensive gas prices won't keep people from traveling over Thanksgiving. AAA projects 53.4 million Americans including 746,000 Oregonians will travel for the Thanksgiving holiday, up 13% from 2020. About 90% will drive to their destinations.
After adopting notorious gas-price-raising policies, President Biden has announced that the U.S. and other countries would release strategic crude oil reserves in an effort to increase supply and put downward pressure on gas prices. The U.S. will release 50 million barrels and will be joined by China, India, Japan, South Korea, and the United Kingdom.
Under Governors Kulongoski and Brown, Oregon lawmakers have also created policies that have contributed to higher fuel prices.
Greenhouse gas emissions
were regulated in 2009 and the
low carbon fuel standard
was implemented in 2015.
Crude oil prices moved lower in the last week, partly in anticipation of the release. For the first time since Oct. 11, crude oil prices have fallen below $80 per barrel and have remained in the mid-to upper $70 range for the last week. Fears of slowing economic activity in the U.S. and Europe due to a resurgence of COVID-19, along with the release of stockpiled oil are driving the lower prices.
"Falling crude oil prices normally translates into cheaper pump prices for drivers because the price of crude oil accounts for 50% to 60% of what consumers pay at the pumps," says Marie Dodds, public affairs director for AAA Oregon/Idaho. "However, until global oil production ramps back up to pre-pandemic levels, the dip in crude prices may only be temporary."
Here in the U.S. about 5% of the nation's refineries shut down during the COVID-19 pandemic as people stayed home. And the cartel OPEC+ has not significantly boosted production. The result has been tight supplies and high prices as demand has climbed back up to pre-pandemic levels but production has not.
For the second week in a row, California continues to set new record high prices for gasoline. Today's average is $4.705. Monday's average was $4.706 and Sunday's was $4.704. California's previous record high price was $4.671 in October 2012. Severe rainstorms in Northern California impacted oil refineries in the area, leading to reduced production which has created supply issues.
The cheapest gas in the nation is in Oklahoma ($2.97) and Texas ($3.00) and. For the 46th week in a row, no state has an average below $2 a gallon.
--Staff Reports
| | |
| --- | --- |
| Post Date: 2021-11-27 14:29:24 | Last Update: 2021-11-27 14:59:20 |