She's done it before. She can do it again.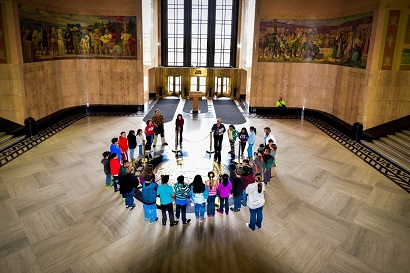 O
n June 25, Oregon Governor Kate Brown issued
Executive Order 21-15
which ended masking, distancing and capacity limits. It cites "declining rates of COVID-19" and "widespread availability and adoption of safe and effective vaccines." According to the Governor's order:
Throughout this pandemic, I have followed science and data and the advice of doctors and health experts to guide my decisions. Right now, in Oregon, we are quickly approaching the point where 70 percent of Oregon's adult population will have received at least a first dose of vaccine. We are also seeing declining rates of Covid-19, driven by the widespread availability and adoption of safe and effective vaccines. As a result of these developments, I find that statewide restrictions to control the spread of Covid-19 will no longer be necessary at the end of this month. Accordingly, this Executive Order provides that, not later than June 30, the executive orders that required health and safety restrictions to keep Oregon safe for the past year shall be lifted. This includes the complete rescission of Executive Order 20-66, the successor of my original "Stay Home, Save Lives" and "Safe and Strong Oregon" orders, which contains the authorities for the county risk level framework, statewide mask mandate, and business and other sector capacity and physical distancing restrictions, among other pandemic-related restrictions.
She concludes by ending the "mask mandate...capacity limits and physical distancing requirements."
To be clear, in this new phase of our response, statutory emergency authorities will be used at the state level for the limited purpose of resilience and recovery, not to impose or renew statewide pandemic restrictions.

For the reasons described above, I find that it is no longer necessary or advisable for me to use my emergency authorities to impose mandatory public health restrictions, such as statewide mask mandates or state-mandated capacity limits and physical distancing requirements for gatherings, businesses, and other sectors.
In seeming contradiction to that order, the Oregon Health Authority made its own "rule" on July 27, 2021, with Kate Brown giving a verbal pronouncement for everyone to mask up, ""Wearing a mask should give you confidence that you are not infecting others," said Governor Brown. "Masks are also our best bet at keeping our schools and businesses open."
Many Oregon parents will not forget the trauma done to their children, their families, their businesses, their lost ability to recreate, to socialize, to get health care as they've come to realize that the governor never had a right under ORS 401.165(5) to close down all of Oregon -- including the Pacific Ocean -- since her first of many executive orders that closed down the lives of Oregonians and business owners and employees starting in March 2020.
Some say that the Oregon emergency law that Kate Brown cited in March 2020 noted the governor never had the legal authority to shut down every square inch of Oregon including the Pacific Ocean per ORS 401.165 (5):
"Any proclamation of a state of emergency must specify the geographical area covered by the proclamation. Such area shall be no larger than necessary to effectively respond to the emergency.
Governor Brown has not issued another executive order since June 25, 2021 and her executive orders issued since March 2020 are now numbering up into the 40+ range. With so many Oregonians having obeyed her orders previously many have wondered now, if perhaps the governor now prefers just giving verbal commands and that her administrative state apparatus government agencies such as Oregon Health Authority would then carry out her orders.
A
poll
showed Governor Brown to be the 47th most popular governor in the United States of America.
Many in Oregon agree with that sentiment, want to go back to living and to having a very Merry Christmas.
--Staff Reports
| | |
| --- | --- |
| Post Date: 2021-11-26 15:34:28 | Last Update: 2021-11-29 01:10:20 |