Digitizing vaccine passports in Oregon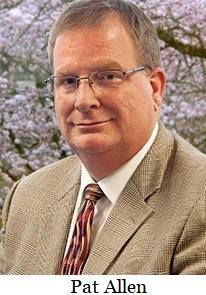 T
he House Interim Special Committee on COVID-19 meeting November 17 exposed how serious Oregon is being affected, not from COVID, but from state policies. Oregon Education Association spent their time identifying the lack of funds to fill vacated positions and the amount of training it takes to replace staff and bus drivers. Director Patrick Allen, Oregon Health Authority said Oregon ranks the fourth lowest in cases and sixth lowest in deaths in the nation. When asked why we still need to wear masks, Allen responded that it's cautionary not to think the pandemic is over too soon.
The Oregon Health Authority, Public Health Division (OHA) and the American Immunization Registry Association reported on the development of the Digital Vaccine Records Project where individuals use an Immunization Information System (IIS) to consolidate their vaccine data in one place on a Smart Health card. The card has a unique QR code and can be accessed on a smart phone with permission. What is the need for a centralized data base? Allen said 81.5% adults have been vaccinated, and 40% of those over 60 have had a booster, but that is where we see the breakthrough cases. Was he saying those with the booster are more likely to get the Delta variant?
OHA is in Phase II involving demonstrations, community testing and feedback. The project timeline includes updating rules to address the definition of proof of vaccination. CDC changed the definition in September from a vaccine that stimulates the immune system to produce immunity against a specific disease. Now they're saying a vaccine doesn't produce immunity but will "produce protection."
A D V E R T I S E M E N T

A D V E R T I S E M E N T
The Project aims to develop the website and database in December and then do testing in January and start media messaging to get communities and business engaged for the rollout in Phase III in March.
Immunization Information System is an open-source way for sharing vaccination records. Security and privacy are major issues. What is the benefit of a centralized open-source data base? The individual member has control of whether to share with family, employer, dentists, for travel, and other situations. However, the state also has control allowing access to accumulate nonspecific data, but what will stop them from accessing individual records to target unvaccinated individuals?
O
regon is in the planning stage where twenty other states or jurisdiction have implemented a Smart Health Card. What's next? According to Allen, it's behavior forecasting. Analyzing the effect of fear and isolation vs people going back to normal socializing that may boost a new breakout.
On the initial announcement, 40,000 kids received the vaccine ages 5-11. For ages 12-17, 65% are vaccinated. Colt Gill, Director, Oregon Department of Education, reported three systems for screening in schools:
Student diagnostic testing using rapid testing systems with parent permission.
Student wellness screening program, once per week for asymptomatic students and for athletes where students aren't wearing masks.
Staff screening program includes home tests.
ODE is not seeing a spread during the school day, it's after school activities and large gatherings. They are working on a "test-to-stay" model to reduce quarantine time that students miss school. Vaccinated students won't need to quarantine when exposed. They are also hiring nurses to do contact tracing.
OAR 333-003-5000, scheduled to expire November 22, 2021, upon renewal changes COVID-19 vaccines for ages 15-17 without parental consent. From Smart Health Cards to forecasting to test-to-stay in school, the pandemic is being prolonged at the expense of logic.
--Donna Bleiler
| | |
| --- | --- |
| Post Date: 2021-11-19 12:30:57 | Last Update: 2021-11-20 11:41:55 |