"The challenge we are trying to address is the increasingly unaffordable cost of health care"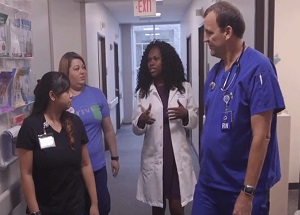 A
s if dealing with government regulations regarding COVID-19 and continual upward pressure on healthcare costs weren't bad enough, Health Maintenance Organization Kaiser Permanente in Oregon and Southwest Washington is engaged in labor negotiations with its nurses union -- which may result in a strike if a resolution is not reached by November 15.
According to the Oregon Federation of Nurses and Health Professionals, "[n]early 3,400 workers from Kaiser Permanente in Oregon have voted to authorize a strike. With a staggering 90% participation rate, the vote count was to strike by 96%, meaning of those who voted, 96% voted Yes. This is an unprecedented strike authorization vote, showing total unity amongst Kaiser workers to stage a strike over issues like safe staffing, patient care, and a fair contract."
The dispute seems centered over wages. Arlene Peasnall, senior vice president of human resources at Kaiser Permanente says that "On November 2, Kaiser Permanente offered Alliance leaders an updated economic proposal that provides Alliance-represented employees as much as 4% a year in pay increases, with no takeaways to the market-leading benefits and retirement programs. The proposed wage increases are on top of the already market-leading pay and benefits our employees receive, as confirmed by independent wage surveys and the government's own data compiled by the Centers for Medicare & Medicaid Services." According to the union, "Kaiser has made inaccurate claims that its workers are paid above market rate, but in reality their current offers amount to a pay cut that would pull them below the market average."
A D V E R T I S E M E N T
A D V E R T I S E M E N T
Kaiser calls out wages in a statement on the current negotiations. "The challenge we are trying to address in partnership with our unions is the increasingly unaffordable cost of health care. And the fact is wages and benefits account for half of Kaiser Permanente's operational costs.
"We remain committed to working together with labor for the benefit of our workforce, members, and the communities that rely on us. We believe we can reach an agreement with the Alliance that meets our shared interests and avoids an unnecessary and harmful strike, especially as we continue to battle this pandemic.
"If a strike actually occurs, our facilities will be staffed by our trained and experienced managers and the contingency staff we will bring in as needed, and our physicians will continue to be available to care for patients."
--Staff Reports
| | |
| --- | --- |
| Post Date: 2021-11-09 09:23:09 | Last Update: 2021-11-09 10:02:59 |