"Engaging anti-racist literature and consultants to inform our thinking and policies"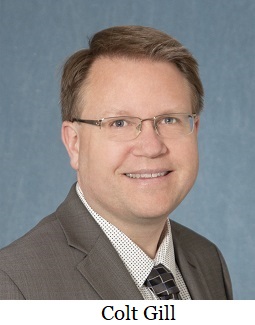 I
n less than two years what started as a protest against police brutality in the case of George Floyd and racism has touched every aspect of our lives. First, it was to defund the police and remove them from schools. The Legislature responded with a special session that severely limited enforcement responses.
Since then, Governor Brown has helped drive agenda on equity transforming the constitutional language of equality to equity. A reversal of the constitution from an opportunity-based approach to a results or outcome requirement. We all want equal freedoms under the law. But equity actually takes away freedoms. Anyone that is "more advantaged" is suppressed under equity. Equity showed up in some form in many bills in the 2021 session.
Since the Governor is the Superintendent of Public Instruction and an agency director, Colt Gill, administers the Oregon Department of Education, the equity agenda quickly translated into Critical Race Theory in schools. The ODE
education equity stance reads
: "Education equity is the equitable implementation of policy, practices, procedures, and legislation that translates into resource allocation, education rigor, and opportunities for historically and currently marginalized youth, students, and families including civil rights protected classes. This means the restructuring and dismantling of systems and institutions that create the dichotomy of beneficiaries and the oppressed and marginalized."
On September 7, ODE State Board held a
Workgroup on Equitable and Racially Responsive Balanced Assessment
in order to begin the process of evaluating current Oregon assessments and strategizing a path forward to achieve "equitable and racially responsive balanced assessments."
The presentation included a slide on "Anti-racist Efforts in Oregon's State Assessment System" which included such points as
Item review process includes fairness and sensitivity review
Clearly and consistently communicating regarding appropriate/inappropriate uses
Educator review panels must reflect the state's diversity
Item functioning is evaluated by race/ethnicity
Engaging anti-racist literature and consultants to inform our thinking and policies
The Oregon Department of Education's Vision and Values for Assessment align to Critical Race Theory, as seen in the Workgroup's Core Values: (1) Rehumanizing assessment, (2) balanced and coherent assessments and (3) infusing anti-racist assessment practices.
The Oregon State Board Assessment Workgroup is comprised of the Oregon Department of Education Assessment Director Dan Farley, ODE State Board Members and ODE Curriculum Specialists. Where is input from stakeholders, those at the receiving end? What these bureaucrats decide and adopt are distributed as law to school districts and then boards are expected to adopt at the bottom level. Parents are left out of the conversation until it surfaces at the board level creating a conflict between boards and parents.
In the past the Superintendent was elected for a term of four years. However, this changed in 2011 by a Constitutional amendment as part of Gov. John Kitzhaber's reorganization of the entire state education system. It now reads:
Article VIII, Section 1. Superintendent of Public Instruction. The Governor shall be superintendent of public instruction, and his powers, and duties in that capacity shall be such as may be prescribed by law; but after the term of five years from the adoption of this Constitution, it shall be competent for the Legislative Assembly to provide by law for the election of a superintendent, to provide for his compensation, and prescribe his powers and duties.
I
t appears since 2016, the legislature has been derelict in providing for the election of a Superintendent of Public Instruction. In 2021,
SJR 2
was proposed to remove Article VIII, Section 1, but never received a hearing. Senator Lew Frederick (D-Portland) also realized the neglect and introduced
SB 601
to provide for the election of the Superintendent of Public Instruction.
As an elected position, the superintendent is accountable to the public that elects them. Accountability has disappeared. Voters were unhappy with Oregon's rating at 36th in the nation in 2010. Convinced that a governor led department would perform better, voters passed a constitutional change. They never envisioned a Governor eliminating essential skills test in reading and math proficiency to obtain a high school diploma.
Depending on the source, Oregon education now ranks 40 to 50 among states. In 2010 Oregon ranked 36, and 41 for per student funding. That statistic helped to pass Measures 66 and 67 to tax businesses during the worst economic crisis since the Great Depression up to that time. The added funding has had the opposite effect, but the lower the rating the more the legislature tries to buy their way out. They again hit businesses with the worst tax ever in a corporate excise tax in 2019. It appears money will not buy accountable leadership.
Parents are again in a quandary seeing education decline while having more money than ever that is funding a curriculum many find questionable. How do we bring accountability back to our education system?
--Donna Bleler
| | |
| --- | --- |
| Post Date: 2021-11-08 08:53:38 | Last Update: 2021-11-08 09:32:28 |