Courts are likely to approve of the Oregon redistricting plan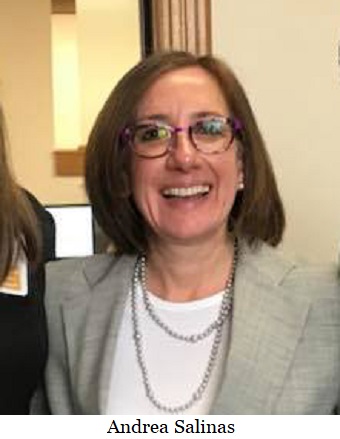 T
he challenge to the validity of the Oregon Congressional redistricting map -- including the new 6th congressional district -- as described in
SB 881
has received a hearing. Martha Walters, the Chief Justice of the Oregon Supreme Court has appointed a Special Judicial Panel to hear the petition. The redistricting plan was created in part by Representative Andrea Salinas, who chaired the House Special Committee On Congressional Redistricting and drew herself into the newly created 6th district -- which has no incumbent -- and has since announced a run for that district.
The Special Judicial Panel, in turn and pursuant, requested and received appointment of a Special Master, Henry Breithaupt, Senior Judge, to receive evidence and to prepare recommended
findings of fact in this case
. It is considered to be predictive of how the case will be decided.
The report focuses on the requirements for the creation of a congressional district. It notes that they are contiguous, contain very nearly equal population and notes that "each district utilizes existing geographic or political boundaries. The districts utilize boundaries including county lines, city lines, state borders, highways rivers, shorelines, and the boundaries of the Warm Springs Reservation."
It considers split counties. The report says that "According to the statutory references to "portion[s]" of counties, there are 11 counties that fall within two or more districts" and concludes that "the vast majority of the lines that
SB 881
draws across Oregon follow existing geographic or political boundaries.
Districts are not permitted to divide "communities of common interest", though this is not defined in statute. Most of the 78-page report is recounting testimony of witnesses who described how the proposed boundaries impact communities of common interest.
Likewise, Oregon law provides that "each district, as nearly as practicable, shall be connected by transportation links," and the report concludes that the proposed map complies.
The report considers whether or not the proposed redistricting plan favors "any political party, incumbent legislator or any other person."
Some Service Employees International Union Local 503 members testified before the legislature in connection with congressional redistricting. There was also an ongoing conversation between SEIU and particular legislators about redistricting that included Portland, the largest city in Oregon.

The Executive Director of SEIU Local 503, Melissa Unger, had ongoing conversations with two members of Democratic Leadership, Representative Salinas and Speaker Kotek, along with a chief of staff for Speaker Kotek, Lindsey O'Brien, during the weekend before the vote on SB 881-A that were focused on whether the map could pass through the representative legislative process, with a particular focus on drawing a map that Republicans would show up to vote on (as opposed to denying a quorum), which was SEIU's primary interest.
According to testimony from Unger, "I was not involved in the details of the map, the actual, like, districts. I was involved in the strategy of which map would be acceptable to get the Republicans to show up and vote for it."
Expert testimony from various academics with credentials in political science were considered.
In expert testimony, Dr. Jonathan Katz, a professor of social sciences and statistics at the California Institute of Technology who holds a Ph.D. in political science, countered Petitioners' assertion that the Enacted Map contains five Democratic seats and one Republican seat, emphasizing that "this is not how we should think about fairness, which should be based on partisan symmetry" rather than proportionality, and determining that "it is not an accurate assessment of the map" since "Democrats are expected to win [on average] 3.85 seats assuming all seats were open."
Similarly, Dr. Devin Caughey, a tenured professor of political science at the Massachusetts Institute of Technology who holds a PhD in political science from the University of California–Berkeley said, "There is, in short, little compelling evidence that the Oregon districting plan substantially favors the Democratic Party."
A D V E R T I S E M E N T
A D V E R T I S E M E N T
On the contrary, Dr. Thomas Brunell, a Professor of Political Science and the Program Head for Political Science at the University of Texas at Dallas was dismissed by the report when he "reported that Democrats are "likely" to win in five of the six congressional districts under the Enacted Map, but he could not describe with any specificity or confidence how likely such a scenario would be."
The report concludes,
"No person testified to the legislature or has asserted in this proceeding that they are denied the privilege of voting for a Representative in Congress based on an immutable characteristic.

"No person testified to the legislature or has asserted in this proceeding that SB 881 prevents them from uttering and publishing their views on candidates for office in any of the Congressional districts created under SB 881.

No person testified to the legislature or has asserted in this proceeding that SB 881 prevents them from assembling with others, petitioning their representatives for redress of grievances, or instructing their representatives.
If this report is any harbinger, the congressional redistricting plan will be approved by the courts.
--Staff Reports
| | |
| --- | --- |
| Post Date: 2021-11-02 17:46:42 | Last Update: 2021-11-02 22:12:47 |