Little Known Associations Move to Take Away the Power of Elected Board Members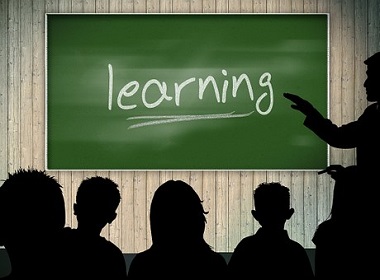 F
ormer elected Portland Public School Board member Steve Buel's
advice
to parents and other concerned community members is "pressure…. only pressure works". Even sitting on the board as an elected member, the former member had to employ that strategy. He said, "…a school board is only interested in themselves and how it affects them."
One year in, and failing to get the board to make a move about protecting a single child in one school, he finally enacted change when the agenda included "evaluating the superintendent". He remarked once with a comment of "Wouldn't it be nice to have a superintendent who doesn't want to kill children?" A solution to the problem was quickly developed and implemented after.
The Clackamas County Commissioners' Facilities Director made a statement to NW Observer that 'the commissioners can make any order they want as a government building is now "like your private home."' The Portland Public School District did not employ that tactic, did not call the police to arrest mask free citizens, and just 29 seconds into the open public meeting, Chair DePass "adjourned" the October 26th meeting. Once a government meeting is "adjourned" that's it. The government entity cannot then meet somewhere else and start a new meeting.
The latest strategy to further expose the real power dynamic on public school boards is elected representatives to the board do not hold power over superintendents, but inversely, superintendents hold power over the board. Some school boards recently fired their superintendents who wanted children masked up. Now some superintendents have made a move to consolidate their power. Jim Green, director, Coalition of Oregon School Administrators made a statement, "No one thought you'd be fired for following the law…". Oregon has no mask or vaccination law.
Countless requests
for such a law has only produced silence from a number of administrative state government agencies as well as county government agencies. Thus, the Portland Public School District Board had no one arrested for not wearing a mask at the board meeting on October 26, 2021.
K
rista Parent, the coalition's Director of Executive Leadership said, "The board is their boss, and their board directs them to violate the law, and if they knowingly violate the law, they'll lose their license," she said. Both leaders did not cite law.
The Oregon School Boards Association plans to introduce a superintendents' contract rights bill in the legislative session in January that would stop school boards from firing superintendents "…for following the law." Some including former school board members see it as superintendents consolidating their power over school boards elected by the parents of children who are in those public schools. Spencer Gordon with the North Bend School District said, "Before, we couldn't get 200 people to show up to a meeting if we tried." Rather than being happy about increased parental interest and involvement it looks like to many, that superintendents have had free wheeling reign to implement whatever they wanted with no regard to parents' rights and concerns.
A D V E R T I S E M E N T

A D V E R T I S E M E N T
Many Oregon citizens are speaking up about the unintended consequences, the wake-up call that Governor Kate Brown's endless, erratic, chaotic, confusing, gaslighting edicts produced, including parents self-educating on law as they watched seemingly endless numbers of state administrative agencies, associations and government contracted groups, who seem to be going about Willy Nilly, putting into place a myriad of personal wants and desires, onto the entire population of Oregon children without regard to the children themselves and their parents.
Parents with no political leanings, Constitutional conservative groups and patriots suddenly find themselves motivated, active, and unknowingly they now use the tried-and-true tactics of Martin Luther King, Jr, Mahatma Gandhi, and Sal Alinsky's Rules for Radicals. Or as General George S. Patton said on the battlefield as he defeated German Field Marshall Rommel's battalion, "Rommel, you magnificent bastard, I READ YOUR BOOK!!"
Oregonians are self-educating.
--Margo Logan
| | |
| --- | --- |
| Post Date: 2021-11-08 16:23:34 | Last Update: 2021-11-08 19:24:21 |