Biden is pushing a green militia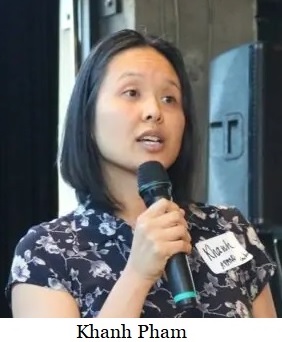 A
re you expecting blackouts this winter? Opponents of
HB 2021
-- which requires retail electricity providers to reduce greenhouse gas emissions associated with electricity sold to Oregon consumers -- have warned of
potential blackouts
from an overloaded electric grid, but that is in the making of bad policy and shifting to fast to an electric grid without the infrastructure to handle the load.
Green energy is popular in the legislature, and looks to continue to be so, despite the consequences.
HB 2021
was introduced by Representatives Pam Marsh (D-Ashland), Khanh Pham (D-Portland), Senators Lee Beyer (D-Eugene), and Michael Dembrow (D-Portland). A seemingly endless list of Democrats jumped in as co-sponsors.
As we get rid of our coal and natural resources for energy to appease the climate change agenda, the Chinese Communist Party, the biggest polluter in the world, is one of the leading movers behind the
U.S. Climate Change Activism Conference
. They are mobilizing schools and campuses through the United States Exchange Foundation to co-op potential opposition and influence government to take action supporting Beijing.
President Biden is pushing the 2030 net zero initiative putting $8 billion into a green militia called the Climate Corp, part of the Green New Deal. They are activist going door-to-door to enforce climate change policies. Part of their message for zero emissions is offshore wind turbines.
The Department of Interior has laid out
plans to build offshore wind farms
in international waters off the east coast, Gulf of Mexico, California and Oregon to meet the Biden's energy goals of 2030. To supplement, the department has also partnered with other federal agencies for renewable energy production on public lands, with the goal of producing at least 25 gigawatts of onshore renewable energy over the next five years.
A D V E R T I S E M E N T
A D V E R T I S E M E N T
Offshore wind farms are not a new subject for Oregon. A few years ago legislators balked at the cost of offshore wind farms, due in part to the cost of anchoring them to the deep ocean floor, but floating technology will likely be used on the West Coast due to the steep drop-off of the continental shelf. Tourism trades claimed the unsightly seascape would threaten tourism, the largest of which are taller than the Statue of Liberty and the Washington Monument at more than 850 feet — not to mention the span of the whirling blades — which can be longer than a football field. Then there is the ever-present issue of birds.
The U.S. Fish and Wildlife reports the most comprehensive and statistically sound estimates show that bird deaths from turbine collisions are between 140,000 and 500,000 birds per year. As wind energy capacity increases under the DOE's mandate (a six-fold increase from current levels), statistical models predict that means bird deaths resulting in collisions with turbines could reach 1.4 million birds per year.
I
n 2020, Oregon with the Bureau of Energy Management initiated an offshore wind energy plan beginning with a mass data collection phase including potential human and environmental impacts and natural disaster risks. On average, data shows offshore wind speeds are 15 miles per hour with Southern Oregon at 22-23 miles per hour. As a point of reference, the first offshore wind farm with five turbines in Rhode Island produces enough power for 17,000 homes.
Representative David Brock-Smith sponsored
HB 3375
that went into effect September 25, 2021, but not without opposition from many of his fellow Legislators. It is aimed at establishing three Gigawatts of commercial scale floating offshore wind energy projects within federal waters off the Oregon Coast by 2030.
BOEM Oregon Intergovernmental Renewable Energy Task Force will
hold a webinar meeting
to provide updates on offshore wind energy planning and studies, and discuss next steps. Details for meeting, October 21, 2021, 8:30am to 4pm.
--Donna Bleiler
| | |
| --- | --- |
| Post Date: 2021-10-17 10:42:49 | Last Update: 2021-10-17 11:11:33 |