The impact of redrawing wards could solve problems or create them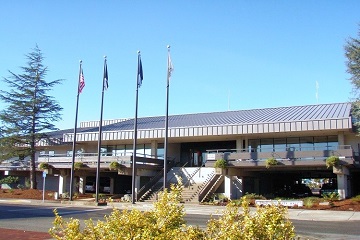 T
here are 22 Oregon cities with 103 wards and 146 councilors. Nine cities have two councilors from each ward, and 13 cities have one councilor per ward. Three cities elect ward councilors by a city-wide vote and 14 elect councilors by a ward vote. Five cities have two or more at-large councilors in addition to three or four ward councilors that vote in various ways. That isn't all the differences. But, a
survey
in 2003 on the Ward Electoral Systems in Oregon Cities shows most people are satisfied with their ward system, however, they could probably work better.
Cities will analyze the wards right after the U.S. Census every 10 years through a process called "reapportionment." After the 2020 census population changes, city councils and county commissioners geared up to analyze whether lines need to be adjusted. The plan is to have new ward or district lines approved by the end of the year so the county clerk can make appropriate changes to precinct boundaries.
There are varying approaches. Cities seem to be asking for public input, but they retain the process and final decision of how the wards will be adjusted. Counties, on the other hand, seem to use independent commissions to reshape districts.
A D V E R T I S E M E N T
A D V E R T I S E M E N T
Lane County's independent commission will present three to five updated map options to the Board of Commissioners this month. They will then draft an ordinance with their selection for a public hearing before the final approval.
S
ome cities don't foresee needing to make changes. It all depends on how the city expands. Unexpected is Eugene, with eight wards, doesn't expect to adjust its boundaries. Springfield's city code doesn't require redrawing Ward boundaries, so they don't plan to make any changes. Then there are cities like Bend, Hermiston, and Milton-Freewater with all council members being "at-large" seats open to a city-wide election. The
City Attorney of Bend responded
in 2017 to legal requirements for drawing voter districts versus at-large council members. They have retained their at-large system.
Salem City Council has outlined a process for redrawing ward boundaries to equally divide the eight wards. The Mid-Willamette Council of Governments has prepared three alternative ward boundary maps for the council. The plan options will be on the web by early November at which time the community will be asked to comment on the alternatives for the City Council November 8 meeting. They plan a couple of virtual open houses following the November 8 meeting for questions and comments.
The
Ward Electoral Systems
survey indicated that larger city respondents reported that ward issues were more important in elections than in smaller cities. The impact of redrawing wards could solve problems or create them. It depends on public participation.
--Donna Bleiler
| | |
| --- | --- |
| Post Date: 2021-10-16 10:02:07 | Last Update: 2021-10-16 10:30:34 |