Cases of COVID-19 are much more common in unvaccinated individuals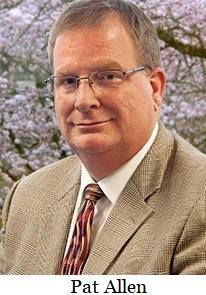 T
he Oregon Health Authority, under the direction of Pat Allen has released its latest COVID-19
vaccine breakthrough cases report
. An updated report is available each Thursday.
Vaccine breakthrough cases are defined as instances in which an individual tests positive for COVID-19 at least 14 days following the completion of any COVID-19 vaccine series. This definition is consistent with the
CDC's definition of a vaccine breakthrough
.
Since summer, cases infecting unvaccinated or partially-vaccinated persons has declined at a greater rate than cases infecting fully vaccinated persons.
The report breaks down the cases by several factors, one of which is by by vaccine manufacturer and severity, and from that we can see a picture of the effectiveness of each vaccine. For example, over 1.4 million Oregonians have been vaccinated with the Pfizer vaccine and within that group, there have been a little over 15,000 breakthrough cases -- including 562 hospitalizations and 143 deaths. This is not proportionally better than the 908,694 Moderna vaccinations with 7,938 cases, 333 hospitalizations and 72 deaths. Both are have better rates than the Johnson and Johnson vaccine, which has only 218,836 vaccinations, with 3,648 cases, 203 hospitalizations and 34 deaths.
Additional information is available in the
vaccine breakthrough cases report
, including breakdowns by age, race, ethnicity, COVID-19 variant, and county.
A
ccording to the OHA, cases of COVID-19 are much more common in unvaccinated individuals than in vaccinated individuals. The rate of COVID-19 cases among unvaccinated individuals in the most recent week was approximately 3.5 times the rate of COVID-19 cases among those who are fully vaccinated.
--Staff Reports
| | |
| --- | --- |
| Post Date: 2021-10-15 16:13:46 | Last Update: 2021-10-15 16:44:44 |