The district will most likely see a high-priced effort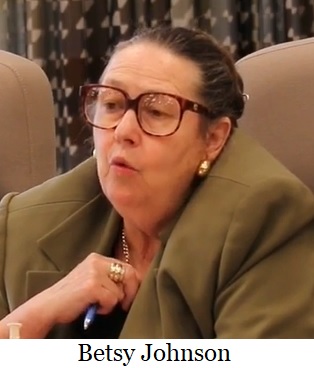 A
s Oregon political pundits hold their collective breaths waiting for State Senator Betsy Johnson to announce her intention to run for Governor, residents of Columbia County are preparing for what many expect will be a spirited and expensive political season.
House District 31 includes Columbia County and much of rural Washington County and, in part because of the voter make-up that redistricting has left and in part because of the retirement of
embattled
Representative Brad Witt (D-Clatskanie), the district will most likely see a high-priced effort on the part of both parties to control the seat. Paired with its sister district -- House District 32 which is the Northwest Corner of Oregon from Tillamook to Astoria -- the two make up Senate District 16, currently held by Senator Betsy Johnson (D-Scappoose).
The election of 2020 saw Republican Brian Stout (R-Columbia City) fall to Witt by only 511 votes out of over 50,000 cast. In Columbia County, the largest of the three that encompass the district, Stout handily beat Witt by a 6-point margin. He also ran in 2018 losing by a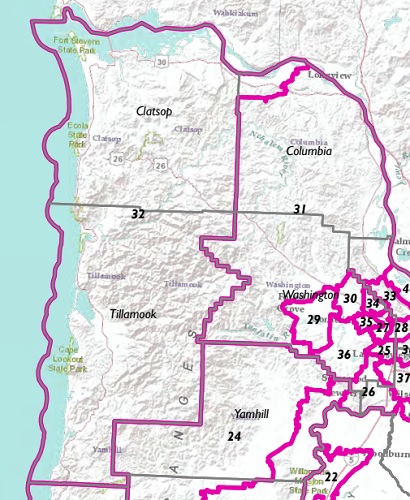 larger margin of 2,621 votes. He has filed to run for the seat again in 2022. It's an open question as to whether he is growing on the district, or if after two defeats, his brand is tattered.
Stout said "We did a ton of groundwork last time which I believe sets the stage for a decisive win in the 2022 election. I hear daily from local citizens and business leaders, and they are frustrated. Many feel that our rural communities have been marginalized by a disproportionate emphasis on urban policy. It's time to restore balance to our economy and take a stand for our rural communities."
D
espite the fact that Senate District 16 has a conservative bent to it -- the economy of the district is tourism and natural resource extraction -- the departure of Witt and possibly Johnson as well as the tight voter registration in the districts make these attractive seats for both parties and will certainly draw quality contenders for both parties in both seats.
The other half of Senate District 16 -- each Oregon Senate District is comprised of exactly two House Districts -- is House District 32 where first-termer Suzanne Weber (R-Tillamook) will look to hold her seat.
In 2018 all three seats were held by Democrats: House District 31 by Witt, House District 32 by Tiffiny Mitchell and Senate District 16 by Betsy Johnson. 2022 could see all three seats going to Republicans.
--Ben Fisher
| | |
| --- | --- |
| Post Date: 2021-10-13 17:03:58 | Last Update: 2021-10-14 16:38:17 |