She's expected to win the special election to this seat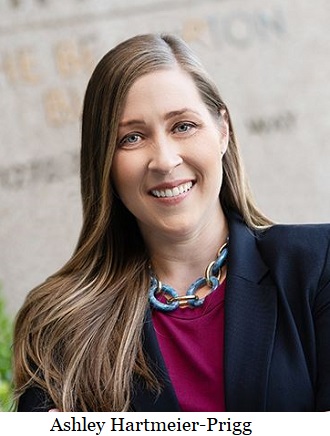 T
he Beaverton City Council approved a resolution at the Oct. 5 City Council meeting appointing Ashley Hartmeier-Prigg as an Interim City Councilor. The resolution was approved unanimously and accompanied by a swearing-in ceremony. Hartmeier-Prigg is a registered Democrat.
While the votes from the Sep. 21 Beaverton Special Election have yet to be verified by Washington County, the unofficial results show Ashley Hartmeier-Prigg in the lead to fill Beaverton City Council Position 1. Upon certification of the election results, Ashley Hartmeier-Prigg will assume a permanent role on the Council.
"I am humbled and honored to be elected to the Beaverton City Council," said Ashley Hartmeier-Prigg. "I am grateful for the dedicated public servants who keep showing up for our city, and who have done so throughout this pandemic. Together we will come back stronger from COVID-19, reduce our impact on climate change, tackle the affordable housing crisis, and push our city to be a more equitable place for every person."
B
eaverton's City Charter allows the City Council to fill a vacant council position by majority vote. This allows the appointee to serve as an Interim City Councilor until a successor to the vacant position is officially elected.
City Council Position 1 was vacated earlier this year when Mayor Lacey Beaty began her new term as Mayor. The remainder of the existing Beaverton City Council Position 1 term is through Dec. 31, 2022.
The Beaverton City Council was expanded to seven members under the city's new voter-approved
Charter
that went into effect Jan. 1, 2021. As the city's governing body, the City Council gives policy direction and helps guide the city's long-term goals.
--Staff Reports
| | |
| --- | --- |
| Post Date: 2021-10-10 12:49:09 | Last Update: 2021-10-10 12:59:27 |