Does not recognize the impact on housing providers or the market
In a
letter addressed to Governor Brown
State Senator Kayse Jama (D-Portland) and State Representative Julie Fahey (D-Eugene) are asking for an extension to the eviction moratorium.
The original Oregon eviction moratorium was in the form of
Executive Order 20-13
"...a temporary moratorium on terminations of residential and non- residential rental agreements and evictions on the basis of nonpayment is necessary during this emergency, to protect the public health, safety and welfare of all Oregonians. The moratorium set forth in this Executive Order is temporary, with a limited scone and duration."
It was codified into law during the third 2020 special session of the legislature in
HB 4401
The request for the extension of the Eviction Moratorium presents a heartfelt plea to protect various aspects of families.
When a family is evicted, it negatively impacts their physical health, their mental health, their children's education, their ability to keep a job, and their long-term well-being. Even a short period of becoming unhoused or housing instability can do long-term, generational harm to families and communities. This harm will be concentrated among the Black, Indigenous, communities of color and low-income Oregonians who have been most vulnerable over the course of the entire pandemic. In addition, evictions have been shown to contribute to the spread of COVID-19 -- a serious consideration in the context of a Delta surge that has hit many parts of our state hard.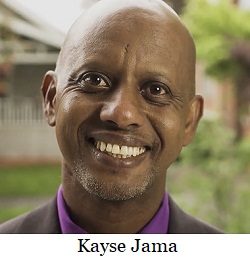 Surprisingly, the letter makes no mention of the impact on housing providers. In fact, the document goes as far as recognizing those who work for the government providing benefits, but does not recognize the impact of an eviction moratorium on Oregon's many housing providers, many of whom are "mom and pop" operations. Further, there is no recognition of the damage done to the housing market through the sustained intervention of an eviction moratorium.
We understand that the past 18 months have been extremely taxing to the people and organizations that make up our social safety net, and that Oregon has been relatively successful at getting money out the door in comparison to other states across the country. But those considerations do not help those families who are currently at risk of eviction. The executive branch must take additional action to protect Oregonians.
For industry experts, the market impacts of effectively directing a single sector of the economy to shoulder nearly the entire burden of a multi-billion dollar, 18-month-long -- and continuing -- welfare program. According to
Multifamily NW
, an organization which describes itself as committed to promoting a high degree of professionalism for rental housing providers, owners and partners, "The collective burden will be put on housing providers and will land a devastating blow to Oregon's naturally affordable housing supply."
Insiders have speculated that the unfair burden on housing providers may be the subject of litigation, as providers attempt to recover some of their lost revenue. According to some, relief money has had a hard time trickling down to housing providers.
--Staff Reports
| | |
| --- | --- |
| Post Date: 2021-10-08 06:42:28 | Last Update: 2021-10-07 18:46:37 |