Commissioner Lindsay Berschauer exonerated on hostile workplace complaint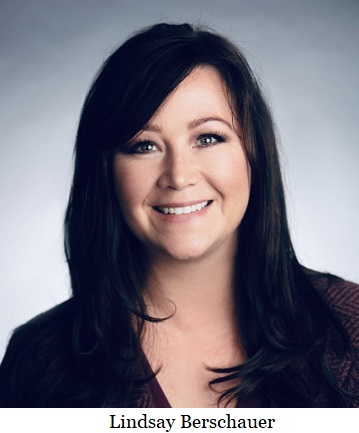 Last week, Yamhill County Commissioner Lindsay Berschauer was exonerated on claims of creating a hostile work environment, harassment, bullying and defamation of character related to an internal Human Resources complaint filed by county grants manager Carrie Martin. Martin filed the complaint on April 26, 2021 in response to scrutiny she received from Commissioner Berschauer regarding her role in the failed Yamhelas-Westsider Trail project and its associated grant funding.
Yamhill County hired Christine Slattery of Miller Nash LLP to conduct a thorough investigation of Martin's complaint and spent several months interviewing Berschauer, Martin, county staff and others. On September 27, 2021, the investigative attorney issued a statement that all allegations against Berschauer were unfounded.
The complaint alleged that Commissioner Berschauer began questioning Martin about the status of the Yamhelas-Westsider Trail project as a commissioner-elect, actions that Martin found inappropriate. Martin also objected to the questioning she received by Berschauer during a January 28th board meeting, when the trail project came before the Board of Commissioners, as "unwelcome verbal contact". During that meeting, Berschauer exposed that Martin's reporting of the status of the completion of the Stag Hollow Creek Bridge, a critical component of the trail project, was inaccurate.
Martin continued to allege Berschauer was working to get Martin fired by asking that complaints from members of the public regarding Martin's behavior over the course of the trail project be added to her personnel file. Several county residents had complained to Berschauer about Martin's behavior during public meetings, noting that Martin would "roll her eyes" at people testifying against the trail and even flipped off farmer John VanDyke during a trail site visit.
Attorney Slattery found that while Martin may have characterized Berschauer's scrutiny of her work on the trail as "unwelcome verbal contact", it did not violate the county's harassment and sexual misconduct policy. Further, the investigator found no evidence to suggest that Berschauer was attempting to get Martin fired from her job.
The demise of the Yamhelas-Westsider Trail project has spurred a recall effort against Berschauer by trail proponents and special interest groups. Martin leaked the content of her complaint to the recall group in order for it to be used against Berschauer in the recall petition. The petition states Berschauer is "the subject of at least one hostile workforce complaint". There appears to be a closely-coordinated effort between county staff and pro-trail groups to recall Berschauer by using falsehoods and specious complaints, simply because the commissioner is demanding accountability for the failed Yamhelas-Westsider Trail project.
--Staff Reports
| | |
| --- | --- |
| Post Date: 2021-10-06 16:12:32 | Last Update: 2021-10-06 18:07:17 |