"Is Oregon a state of rule-making or law-making?"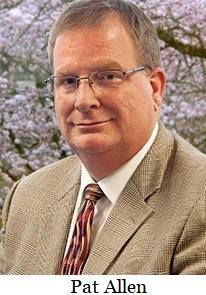 The Oregon Court of Appeals has dismissed a case brought against the Oregon Health Authority, under the direction of Pat Allen, requiring face masks. Essentially, the court decided on technical grounds that they lack jurisdiction. According to the court:
Petitioners bring this rule-review proceeding under ORS 183.400, seeking to have an Oregon Health Authority document, entitled "Statewide Mask, Face Shield, Face Covering Guidance," invalidated. OHA contends that the court lacks jurisdiction over this matter for two reasons: (1) because the challenged guidance is not an administrative rule under ORS 183.340(9), but part of an executive order, and thus excluded from review; and (2) because the guidance in the challenged document has been superseded by subsequent guidance, so the proceeding is moot. Held: Assuming without deciding that the guidance at issue is an administrative rule, it was superseded by subsequently promulgated temporary administrative rules. Consequently, under case law, the proceeding was moot."
The suit,
Chester Mooney v. State of Oregon
was brought to the court with the assistance of the
Freedom Foundation
, a local civil rights organization.
"In a reasonable world, it would not take 14 months to decide a case both parties define as an emergency," said Jason Dudash, Oregon director of the Freedom Foundation. "This case was not dismissed on the merits. In fact, the court agreed with us that there was and is 'no indication' the original mask mandate was filed properly. However, they conveniently waited over a year to come to that conclusion."
A D V E R T I S E M E N T

A D V E R T I S E M E N T
"More worrisome is the reason the case was dismissed," Dudash continued. "As the court states, 'the guidance has been superseded on multiple occasions by subsequent guidance, and now, administrative rules. As it stands, mask requirements are now governed by several administrative rules'."
Dudash asked, "Is Oregon a state of rule-making or law-making? This decision demonstrates that Governor Brown impeded on the constitutional rights of Oregonians, but she will sadly face no consequences," concluded Dudash.
--Staff Reports
| | |
| --- | --- |
| Post Date: 2021-09-29 19:32:41 | Last Update: 2021-09-29 20:46:00 |