Dallas PD Determines No Threat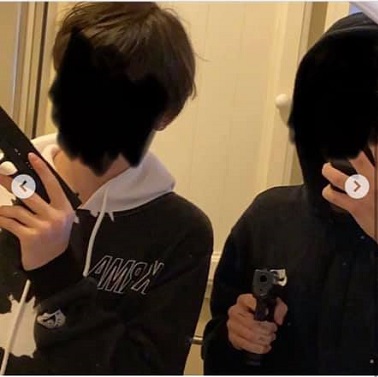 On September 21st Dallas, Oregon Police learned of, and began investigating, potential threats that students were allegedly making towards each other at Dallas High School. The investigation involved talking with numerous students and staff.
As the investigation progressed, more allegations were discovered and investigators learned additional students were possibly involved. All allegations identified were appropriately investigated.
Some allegations revolved around students making verbal threats to shoot each other. Police and school staff ultimately determined there were no immediate threats or dangers posed to staff or students.
After the initial response, a Dallas PD detective and school staff spent at least ten hours over the past two days interviewing everyone involved. The investigation determined there are no credible threat towards any students or staff at this time. It was also determined that the involved persons did not have firearms on school property, nor did they have access to firearms.
A D V E R T I S E M E N T
A D V E R T I S E M E N T
This case remains under investigation and juvenile, referrals (charges) for potential crimes involved are pending. Persons with first-hand information who has not already spoken with authorities are asked to contact Detective Jordan Schrock at 503-831-3516."
Additional information has since come to light that the teen threatening other schoolmates and School staff has access to firearms, as he keeps posting updated threats and images to his social media page with proof that he, indeed, has access not only to a firearm but a cache of bullets as well.
Dallas PD has been advised of this new information, and is silent on whether they plan on doing more investigating or whether arrests will be made.
--Sabrina-Marie Fisher
| | |
| --- | --- |
| Post Date: 2021-09-23 08:19:09 | Last Update: 2021-09-23 22:09:02 |