OHA seems to dismiss the fact in announcement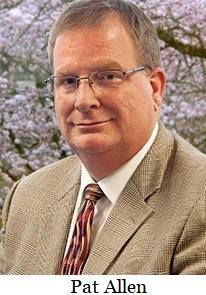 Under the direction of Pat Allen, the Oregon Health Authority
released a statement
on September 17th concerning the FDA booster dose recommendation, but failed to mention at all the part where the
FDA voted 16-3 that most people do not need the booster vaccine
.
OHA's statement only focused on the part of the FDA's statement that the committee recommended that people age 65 and older and those considered at high risk of severe COVID-19 receive a booster dose of the Pfizer COVID-19 vaccine at least six months after the second dose.
This news is widely considered a blow to the Biden presidential administration, and Oregon's Governor Brown's relentless and exhaustive efforts to try to achieve some 100 percent compliance to the vaccination effort. This comes on the tails of recent forceful government mandates that government, healthcare, and education workers be fully vaccinated for COVID-19.
The choice to only release selective information to the public by the OHA will likely continue to damage the reputability of the statewide health coordinator, according to many observers, and they are noting that the OHA would have been better off including all of the information released by the FDA to the people of Oregon.
A D V E R T I S E M E N T
A D V E R T I S E M E N T
You can view OHA's press release on the announcment
here
.
--Ben Fisher
| | |
| --- | --- |
| Post Date: 2021-09-17 19:39:24 | Last Update: 2021-09-18 01:33:43 |