How long do you think batteries will supply a large city with power?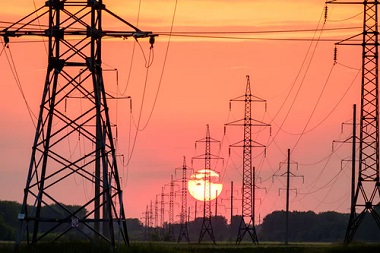 Around 100 people died in this summer's heat wave in the Portland area. Most or all did not have AC at all so sufficient power was probably not part of the cause this time, but humans are dependent on power for both heating and cooling and there are decisions being made which call into question whether we will have sufficient power at hand. We all know California has already had power blackouts due to decisions they have made about power generation. The entire west coast is controlled by people bent on elimination of fossil fuel power, and the blackouts are the result. It would be fine if they replaced fossil fuel generation with something that will produce cleaner power, but they aren't. They are zealots and like Lord Farquaad in the movie Shrek, if some people have to die, well, that's a sacrifice they are willing to make.
People died from the cold last winter in Texas partly because Texas had invested heavily in solar and wind over the last decade and during that cold snap in February the sun wasn't shining and the wind wasn't blowing. When utilities invest in renewables, they are supposed to build the equivalent generating capacity in something that can and will always produce power. It doesn't always have to be running – if solar and wind are generating the needed power it can be on standby but it needs to be there for emergencies. It wasn't there in Texas because even though they had it, it had not been properly protected from cold weather. Sensors failed when they froze and safety systems took the plants offline. I hope they learned a lesson. We are seeing more extremes in both hot and cold, and people need power in both cases to preserve life.
We have two power utilities here: Portland General Electric and Pacificorp. Both are investor owned and operate within the framework created by state and federal government regulations and subsidies. PGE's largest power producing plant -- Boardman -- was decommissioned last October, 20 years before its time, because it was a coal plant. What have they replaced that generation with? Something that burns much cleaner like natural gas, the use of which has led the US to be one of a few countries to decrease CO2 output in the last 20 years even though population has grown? Nope. It will be replaced with: nothing. Their plan is to replace it with "market purchases," -- in other words, from states smart enough to maintain generating capacity -- and "wind, solar and batteries." How long do you think batteries will supply a large city with power when the sun isn't shining and the wind isn't blowing during a cold snap like Texas had? A couple hours, maybe? That is if they have winterized them which what will you bet, they won't? So you are reliant on someone who had the foresight to maintain power generation, selling you some power. What if they have the cold snap as well, like most of the country did during Texas' nightmare?
We have the same nightmare on the way here if we don't exercise some oversight of our elected officials. Our form of government requires an informed citizenry to properly oversee them. Get involved or don't complain.
--Henry Lee
| | |
| --- | --- |
| Post Date: 2021-09-15 17:41:44 | Last Update: 2021-09-15 18:10:25 |