"Roe vs Wade enshrined reproductive health care as a constitutionally protected right"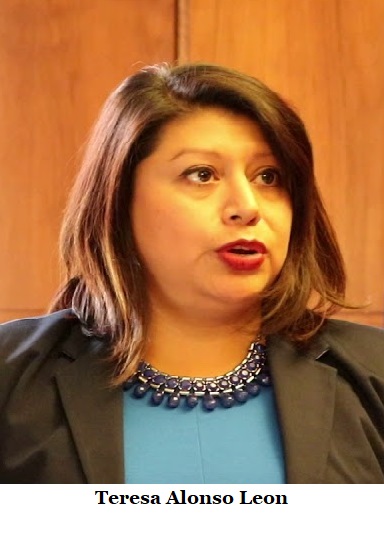 BIPOC Slams Court for Standing Against Abortion The Supreme Court on Wednesday denied a bid to stop Texas from banning abortions after a fetal heartbeat is detected. That sparked comments by the Oregon Legislative Black, Indigenous, People of Color (BIPOC) Caucus blasting Texas Governor for signing into law
Senate Bill 8
to ban abortions after six weeks, as well as -- in their words -- encouraging private citizens to act as bounty hunters.
The BIPOC Caucus includes: Senators Lew Frederick (D-Portland), Kayse Jama (D-Portland), James Manning (D-Eugene) and Representatives Teresa Alonso Leon (D-Woodburn), Wlnsvey Campos (D-Aloha), Andrea Valderrama (D-Portland), Mark Meek (D-Oregon City), Khanh Pham (D-Portland), Ricki Ruiz (D-Portland), Andrea Salinas (D-Lake Oswego), Tawna Sanchez (D-Portland). They release a confusing statement about reproductive health that means the opposite of abortion:
"Roe vs Wade enshrined reproductive health care as a constitutionally protected right. In Oregon, we have a long history of protecting reproductive rights and removing barriers to accessing abortion because we know abortion is healthcare.
"BIPOC communities are most often forced to resort to unsafe abortions due to reproductive healthcare restrictions, a symptom of institutionalized white supremacy and patriarchy.
Senate Bill 8
once again disproportionately takes away our constitutional right to make decisions about our own bodies as a worst case scenario, and forces those with the resources to travel across state lines for healthcare access as a best case scenario. This bounty hunting draconian abortion ban is an assault on our fundamental right to choose, and we condemn the passage of this bill.
Science has discovered that at the time of conception there is a
flash of light
that they can't explain. The flash, sparked by zinc in the egg meeting the sperm, starts embryogenesis, at which time DNA identifies the personhood. But, apparently as seen from past legislation counting an unborn child as a person in the case of killing the mother, it isn't about the fetus but what happens to the mother. Otherwise, killing the fetus would be a crime any time.
A D V E R T I S E M E N T

A D V E R T I S E M E N T
Do these legislators truly represent Blacks and people of color? Do they enjoy their minority status so much that they aim to keep it by reducing their race through abortions? They cry white supremacy for not letting them destroy themselves. But as Black people made up 12 percent of the U.S., they account for 38 percent of reported abortions. For ages 15-44, Black abortions are 3.8 times higher than white abortions and 2.15 times higher than Hispanic abortions. Black women average 1.6 more pregnancies than White women but are five times more likely to have a pregnancy that ends in abortion.
You get the picture. If it is white supremacy to protect the extinction of the Black race by protecting their unborn defenseless babies, what does that make them?
--Donna Bleiler
| | |
| --- | --- |
| Post Date: 2021-09-02 15:57:01 | Last Update: 2021-09-02 18:10:32 |