The road seems to be in a constant state of disrepair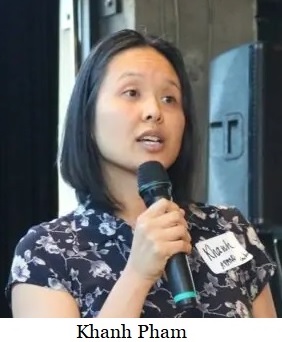 The Oregon Legislature has approved $80 million in funding to the Oregon Department of Transportation for safety projects on 82nd avenue.
This funding also secures a future transfer of the highway from state to the local city government.
In a May 2021 agreement, the Oregon Department of Transportation (ODOT) and Portland Bureau of Transportation (PBOT) agreed to a $185 million funding framework for eventual transfer of the roadway from state jurisdiction to local control under the city of Portland.
To address the safety issues described, roughly $95 million of the $185 million would be allocated directly toward safety improvements.
With the $80 million allocation from the legislature, ODOT and PBOT commit to making the additional investments necessary to reach the full cost to transfer. The agreement is slated to be finalized via Intergovernmental Agreement by January 2022.
"This historic funding and agreement brings real change for the thousands of residents that rely on this street. As a community organizer, I have spent the last 5+ years working on this issue." said Representative Khanh Pham (D-Portland).
82nd Avenue, also known as State Highway OR-213, is a defining roadway in Portland, however, it is also a dangerous road.
16 traffic-related deaths occurred on 82nd Avenue between 2007 and 2018. As recently as April 2021, two pedestrians were killed on 82nd Avenue.
Destinations like the Jade District and Montavilla are part of 82nd Avenue.
The road seems to be in a constant state of disrepair.
The ODOT/PBOT agreement would include the cost of bringing signals, lighting, ADA ramps (total $95 million), pavement ($78 million), and stormwater ($12 million) to state of good repair, and addressing some of the most urgent deficiencies in sidewalks and pedestrian crossings.
"Oregon Walks is dedicated to ensuring equitable outcomes along this road, not just in active transportation but also housing, economic development, place making, and safe access to schools and parks." said Ashton Simpson, Executive Director at Oregon Walks
"This funding will transform 82nd Avenue from a dangerous dividing line into a safe, community-focused bridge," said Senator Michael Dembrow (D-Portland).
This funding is within
HB 5006
, which already passed the the Oregon legislature and awaits Governor Kate Brown's signature. Once signed by the Governor, ODOT will begin implementation fall 2021.
--Bruce Armstrong
| | |
| --- | --- |
| Post Date: 2021-07-15 17:34:00 | Last Update: 2021-07-15 17:56:15 |