He was a Republican candidate for US Senate in 2020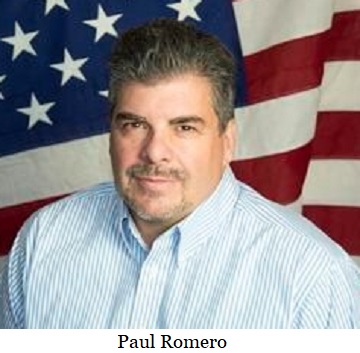 Paul Romero, most recently a candidate for US Senate, has announced a run for the Republican nomination for
Oregon Governor
.
Growing up in Central Oregon, Romero's first venture into public service was as a Navy Enlisted man where he crossed Libya's Line-of-Death, traversed the Red Sea and Persian Gulf in support of Desert Shield, and Desert Storm.
Paul has created "The Contract With Oregon" to reflect the inspirations of Americans like Newt Gingrich and the impacts on the people of The United States of America.
Romero points out that Oregon has made national news regarding several issues including a continued lockdown disregarding CDC updated guidelines, a hard experimental vaccine push, and passing bills that could put an Oregonian with a Concealed Carry Permit into the category of felon.
Asked what makes him different, Romero stated, "I'm not a politician, I'm a pragmatist. A problem solver, problem fixer, and crisis manager. Oregon is in deep crisis. Portland's 800% crime rate increase is unacceptable. My personal goal is to become a true Statesman who represents the people's interest and wants to provide the safety and security each Oregonian deserves through law enforcement, removal of laws repugnant to the Constitutions, and an invigorated economy through lower taxes and eco-friendly industries."
Romero claims that after decades moving to the left, Oregonians are moving right. According to Gallup, Conservatives have a four-point advantage over Liberals in the Beaver state. This trend is especially obvious when we look at Tillamook and Columbia Counties. In 2008 Obama won Tillamook County with a 12.02% advantage over McCain, which was cut in half in 2012 when Romney challenged him. Trump received a 11.46% advantage over Clinton, a 23.48% flip in just eight years.
--Staff Reports
| | |
| --- | --- |
| Post Date: 2021-06-10 10:06:58 | Last Update: 2021-06-10 12:31:28 |